Gov. Jim Justice said he's still not worried about the state budget's ability to pay its bills.
"I think we're in better shape than we thought we were going to be," Justice said during a Friday news briefing.
State revenue officials have described a possible $500 million deficit because of the economic slowdown that has resulted from coronavirus response.
A recent Moody's Analytics report of the financial stress that states are facing concludes West Virginia's financial situation could wind up much worse than that.
Moody's ran two economic shock scenarios on every state in the country based on travel restrictions and business closures.
Under the baseline scenario, West Virginia is forecast to experience a general revenue shortfall of $1.3 billion.
In a severe scenario, West Virginia could suffer a general revenue of $1.9 billion.
The state's general revenue budget is $4.6 billion.
StressTesting States 04 09 20 (Text)

Justice was asked about the report — and his perception of the state's budget shortfall — during a Friday news conference.
The governor referred to his continued belief that the federal government will provide financial relief to states.
"I truly believe we're going to have a backfill from the federal government," he said.
West Virginia already has $1.25 billion in federal relief on hand from the federal government.
But this week the U.S. Department of the Treasury said states must use that money for the direct costs of the coronavirus pandemic, rather than filling budget gaps.
"Funds may not be used to fill shortfalls in government revenue to cover expenditures that would not otherwise qualify under the statute. Although a broad range of uses is allowed, revenue replacement is not a permissible use of Fund payments," the treasury department concluded. 
West Virginia's anticipated budget gap for the fiscal year that ends June 30 has occurred for two reasons.
Much of that, about $300 million, was caused by the state's delayed income tax filing to July 15, after the current fiscal year ends.
The rest, an estimated $200 million, is the anticipated result of the severe economic slowdown caused by the coronavirus pandemic, pushing down personal income tax and consumer sales tax collections.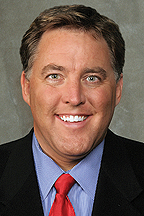 House Minority Leader Tim Miley, D-Harrison, said he is increasingly concerned that Justice is counting on a federal bailout.
"I hope that comes to fruition, but I'm not holding my breath," Miley said.
"According to Moody's analysis, even if we are going to be allowed to use the federal subsidy of $1.25 billion to backfill our budget deficits, we are still expected to be anywhere from $150 million to $650 million in the hole."
Miley said the state's reserves could cover that, but wouldn't leave much give for the next few years.
"Prudence would suggest to begin assessing what actions will likely need to be taken over the next several years to prepare for any economic downturn that is expected to follow the covid-19 pandemic," Miley said.
Pennsylvania Gov. Tom Wolf's administration, early this month, notified 10 percent of the state government workforce that paychecks would stop because of the pandemic's effects on the budget.
Virginia legislators met this week — under a tent — and agreed to suspend about $2 billion in new spending and delay a minimum wage increase.
Justice, when asked last week about the possibility of furloughs, cuts or the use of reserves, said there will be no need.
"If you're saying 'Wouldn't the prudent thing be to just make cuts or lay people off?' — well, it sure wouldn't be very prudent if I was one of the ones getting laid off," Justice said in response to a question.
"And it sure wouldn't be very prudent if in fact what we did was did that and then had to change course in two to three weeks. We're going to know every one of these details in two to three weeks from today. And we're going to have all the time in the world from there to the end of our fiscal year to do what's necessary that has to be done."
Justice has repeatedly described the need to get the state's economy going again while also being cautious about health concerns. More than 150,000 West Virginians have applied for unemployment the past few weeks.
But Justice on Friday said sectors of West Virginia's economy, such as manufacturing, have been able to stay open.
"We kept a lot of people working during the time period," Justice said, suggesting that has softened the economic blow.
He concluded, "Up until a few days ago, the negative impact of our revenue numbers was not all that bad."