Gov. Jim Justice's guidance for gradually reopening the state includes a prerequisite of ramping up supplies of personal protective equipment.
That's meant to assure healthcare providers have the masks, gowns and gloves they need to minimize exposure to the coronavirus.
But who determines what West Virginia needs and whether it has that?
That calculation has become the job of a team with the West Virginia National Guard and experts with the John Chambers College of Business and Economics at West Virginia University.
Bottom line, the models they have produced indicate the supply of surgical masks, N95 respirators and eye protection are adequate for West Virginia hospital workers in the short-term and for the next month.
Additional isolation gowns are likely to be needed in the next few weeks.
And there's likely to be a shortage of gloves within the next few weeks, unless more supply is identified.
That's before the resumption of work at additional medical clinics, rehabilitation centers, dentists offices and other medical providers as West Virginia begins its first steps of reopening.
The state isn't supplying personal protective equipment to private business, but is reaching out to groups like the dental association and the occupational therapy/physical therapy sector to help determine what demand might be.
"We think we're good right now. We think we're going be able to meet through the peak as it was forecast. As we open back up, we need to make sure we're prepared," said Major Holli Nelson, a spokeswoman for the West Virginia National Guard.
Those figures need to be adjusted as more sectors of the economy open — including additional medical providers being given the go-ahead to resume elective procedures.
And they need to account for the possibility that West Virginia could still experience a virus surge.
"That's 100 percent correct," Nelson said. "We are working with multiple entities to get an accurate picture of what the need is, not just at a hospital but at long-term care facilities, those nursing homes.
"We want to make sure we have the most accurate picture of what the need is and what our supply versus demand is at the current point, what we'll be getting in over the next 7 to 14 to 30 days. But also what the long-term looks like."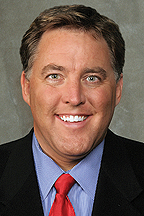 Democrats in West Virginia's House of Delegates asked that question — among several others — in a letter sent to Governor Justice. The letter was signed by 30 delegates, including Minority Leader Tim Miley, D-Harrison.
"Is the state going to have the necessary testing supplies and PPEs as we reopen?" the 30 delegates asked. "Are there adequate supplies available for businesses to purchase to protect their employees?"
More supplies likely to be needed 
Kanawha-Charleston Health Officer Sherri Young said the Kanawha Valley has adequate supplies of protective gear for medical workers in the short term.
But during an appearance on 580 Live on WCHS Radio, Young said she's concerned about supplies farther out in the timeline.
"We are OK. We're not as good as I would like to be," Young said.
"We're hoping that more is coming in. If we don't see a significant increase in numbers, we will be OK for at least the next couple of weeks."
West Virginia's long-term care facilities, which put out a call for more protective equipment a couple of weeks ago, are still reporting thin supplies.
With outbreaks at several nursing homes around West Virginia, there has been an emphasis on testing of residents and staff. The nursing homes have also been locked down to visitors for weeks.
An extra level of protection would be adequate numbers of masks and gloves, said Marty Wright, director of the West Virginia Health Care Association, which represents long-term care facilities.
"Yes, we're still in need of PPE and we're going to need it for quite some time," Wright said.
"As the state opens up more and there is greater demand on PPE, I want to make sure emphasis is still placed on long-term care facilities because they remain on the front lines of protecting the most vulnerable."
Sectors of medical care were establishing guidelines for resuming operations over the next few weeks.
The West Virginia Board of Dentistry, for example, set its own May 11 date for dental practices to return. But that would occur only after on-site training for staff and with adequate personal protective gear such as an N95 or surgical mask, eye protection for side shields and face shields and protective gowns.
The team that matches need to supply 
Determining the demand and matching it to the supply is an increasingly complicated job for teams with the National Guard and West Virginia University.
Running point for the National Guard is Major Ryan Coss.
In civilian life, Coss is supply chain director for Mylan Pharmaceuticals in Morgantown. He also works as an adjunct professor at West Virginia University, teaching classes on supply chains.
This is a helpful background.
"My education and civilian experiences have always been in supply chain," Coss said in a telephone interview this week.
So Adjutant General James Hoyer assigned a group led by Coss the duty of making sure West Virginia's front-line workers have the proper amount of personal protective equipment.
"Major General Hoyer's challenge to us was being able to provide that full PPE picture of supply and demand. What do you currently have on hand and determine a way to establish their daily burn rates," Coss said.
Working long hours out of the National Guard's distribution center at Rock Branch, Coss has focused on what is needed and how to get supplies where they need to be.
"It's definitely a very fluid environment based on real world activities taking place. What we try to do is paint a daily overall picture for the decision-makers in the state to have at their fingertips."
The focus is on five items: N95 masks, surgical masks, gowns, gloves and eye protection.
Making sure there's enough means daily inventory counts of what is on hand and what has been received that day. Then there's a calculation for what shipments should be available in seven days, 14 days, 21 days and a month out.
The initial priority was making sure hospitals across West Virginia have the supply to meet demand.
More recently, that has grown to include long-term care facilities such as nursing homes too. The nursing homes include some of West Virginia's most vulnerable residents and have been subject to several outbreaks.
"From there, emergency responders play a big role in making sure they have what they need. We started to piece in some other agencies throughout the counties," Coss said.
And now as additional medical providers — such as physical therapists, dentists and more — start to open back up, that's another set of groups needing supplies.
On the day of this interview, Coss had also been on calls with West Virginia's dental association and physical therapy association to get a feel for their needs.
"We're trying to get out in front of that now," Coss said. "We're at least looking and having those conversations to get a handle on what their demand might look like. We have that challenge in front of us to make sure we can provide the proper amount of PPE."
Help in assessing the need has come from West Virginia University's Data Driven WV at the John Chambers College of Business and Economics.
Brad Price, assistant professor of management information systems, got a call from Coss a few weeks ago while he was in his garage working on a lawnmower.
Coss asked if he would be interested in helping assess supply and demand for the equipment necessary in a pandemic.
"Absolutely," Price responded. "Let us know how we can help."
Price is a Boone County native with degrees in math and statistics from WVU and a doctorate in statistics from University of Minnesota.
He looped in two of his colleagues, Katherine Kopp and Dariane Drake. Their work at Data Driven WV is meant to be a resource to help state agencies and businesses with data analytics problems.
"We built this with nothing like a pandemic in mind," Price said.
They adapted models for the specific needs of preparing for the pandemic.
"We pulled models and looked at a lot of different things. What are hospitalizations like? We kind of took it and made it our own to fit West Virginia's healthcare system," Price said.
They reached out to organizations like the West Virginia Hospital Association to get as much specific information as possible about the daily need for protective equipment.
"The ask from our side is, can we get an idea of what demand may be coming? From where we are, how do we get to where we need to be to protect our front line workers, our long-term care facilities?" Price said.
"It came down to understanding how are people using gloves and masks and respirators. But also how many patients are you taking care of right now?"
With the addition of fields such as dentists, optometrists and physical therapists, that gets more complicated. But, Price noted, the nature of scheduled appointments will make the need more predictable.
As Price explained, "It adds complexity, but we can understand how people are going to go back in. How many patients are you going to see a day?"
"It adds to the amount of PPE we're going to need, but it's also not as hectic of a system. You're able to wrap your head around it a little quicker."
As the situation changes, the model is adjusted and the National Guard then tries to find additional ways to obtain, make or reuse protective equipment.
"It's not that we're short right now. It's that if we progress we need to find this many more gloves, this many more masks," Price said.
"This project has had a lot of foresight to make sure we don't run into problems in critical areas. We're trying to stay ahead of the game here. The possibility of a surge as we do start coming back, making sure everybody has what they need as we come back is what we're trying to stay ahead of."