Gov. Jim Justice has pledged to test inmates and staff across West Virginia's corrections system after confirmation of a rapidly growing number of cases of coronavirus at the prison in Huttonsville.
"As we continue to expand our testing capability, we should test every single inmate and every single staff person at all our facilities. We should move in that direction as quickly as our testing capability allows us to do so," Justice said during a briefing today.
"There could be asymptomatic cases in other facilities. The likelihood is very strong."
State officials had been testing inmates who exhibited symptoms of coronavirus, and for a long time that did not produce any confirmed cases.
But last week, after one inmate at Huttonsville Correctional Facility tested positive, Justice ordered testing for all inmates and staff at the Randolph County prison that can house about 1,000 inmates.
"They deserve to be protected just as much as I deserve or any of us deserves," Justice said today.
By this morning, the intensified testing effort led to confirmation of 83 cases for inmates and another eight for staff that previously were unknown.
After additional results came in, an afternoon update from the governor's office said the confirmed cases for inmates had risen to 102.
"We know we have issues here, and we want to continue to address every one of those. That's why we're going to embark on testing everyone," Justice said today.
Correctional facilities, because of their confined nature, have been a focal point across the nation because of the spread of coronavirus.
A report for the Centers for Disease Control and Prevention earlier this spring concluded, "Prompt identification of persons with COVID-19 and consistent application of prevention measures within correctional and detention facilities are critical to protecting incarcerated or detained persons, staff members, and the communities to which they return."
Still, testing at West Virginia facilities has been very limited.
Aside from Huttonsville, there have been 43 total tests administered at 10 West Virginia prisons through 9 a.m. today, according to a daily report.
There have been 92 tests at West Virginia's 10 regional jails.
At three community corrections facilities in Beckley, Charleston and Parkersburg, only one test has been administered so far.
There have been four tests administered at West Virginia's juvenile corrections centers.
COVID19 DCR 2020 05 27 1500 (Text)

Delegate Cody Thompson, D-Randolph, whose district includes Huttonsville sent a letter to state officials asking for all inmates and staff at nearby Tygart Valley Regional Jail to also be tested.
" As we hear reports of more and more positive results from testing at this facility, I would encourage your administration and the Division of Corrections to recognize the severity of the situation and do all in your power to protect our correctional officers and other employees from the risk of spread of this deadly virus," Thompson wrote.
A coalition of civil rights, faith, and health advocacy organizations earlier sent a letter urging Justice to commit to testing in prisons, jails and juvenile detention centers. The groups issued a statement today applauding the governor.
They also also urged additional steps such as prioritizing personal recognizance bonds for suspects at misdemeanor pretrial hearings, more latitude for home plans for people in state prisons who are nearing parole eligibility and pose no threat to public safety and early release for people in regional jails who have three months or less left in their sentence if there's no indication that they would pose an immediate threat to public safety.
"As the governor has been proactive in many ways amidst this pandemic, we hope he will take necessary steps to reduce jail churn and prison overcrowding," stated Lida Shepherd with the American Friends Service Committee . "This is a matter of public health and safety."
The West Virginia Center on Budget and Policy, a think tank, has focused on how coronavirus could affect corrections facilities in West Virginia.
Today, the center praised Justice for committing to expanded testing in jails and prisons.
"The governor's public commitment today to testing all those incarcerated and working in the state's correctional system is a positive and necessary development," stated Seth DiStefano, policy outreach director.
"We look forward to specific details regarding the timeline of testing for all inmates and staff at all facilities. We also want to lift up our concerns about how many are being newly incarcerated as the pandemic remains just as dangerous as ever."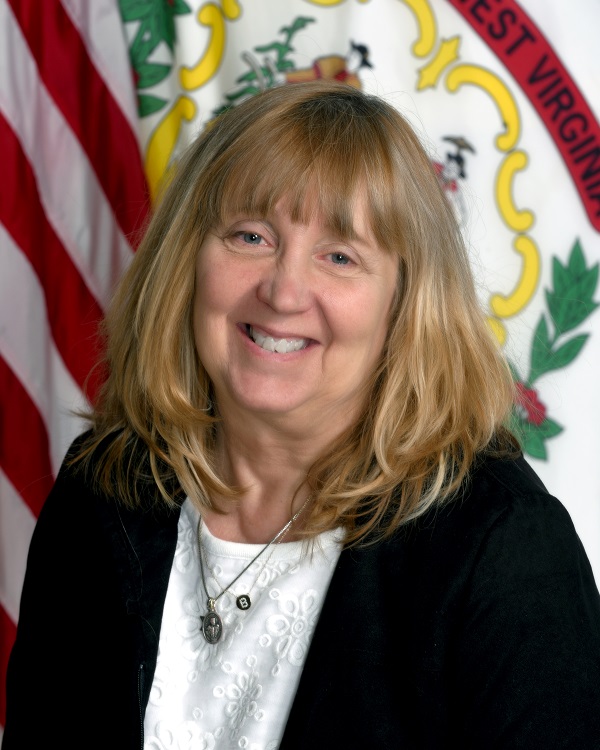 Appearing on MetroNews' "Talkline" following today's briefing by the governor and top staff, West Virginia Corrections Commissioner Betsy Jividen indicated a plan is still developing.
"Based on the governor's directive, we are going to identify the resources, we're developing the best plan, the testing capacity will be examined," Jividen said.
"Everyone will bring their expertise to the table, and we will start to proceed with this."
West Virginia Division of Corrections and Rehabilitation Commissioner Betsy Jividen talks with @HoppyKercheval about COVID-19 updates and the Huttonsville COVID-19 spike. WATCH: https://t.co/wkudfIRZCB pic.twitter.com/KRPB0246oI

— MetroNews (@WVMetroNews) May 27, 2020
During today's briefing with the governor, state leaders expressed particular concern about what could happen in West Virginia's jails as the courts system resumes having more hearings in person.
"We have people coming in and out the front and back door every day. We need to protect our communities," Jividen said during today's briefing.
Clay Marsh, the state's coronavirus response coordinator, echoed that. Marsh said regional jails need to be a priority for testing because of inmates going in and out.
"I would say we need to do that very quickly," he said.
But pressed for a timetable, state leaders didn't yet have one today.
"We have already planned and need to move rapidly to testing these facilities," Marsh said.
In early March, West Virginia started taking heightened precautions with the corrections system, including strict limitations on visitors.
Huttonsville and all other corrections facilities have personal protective equipment, including enough cloth protective face coverings for every inmate and staff member, according to state Military Affairs and Public Safety. All staff are required to wear masks, and that has been extended to Huttonsville's inmates as well.
Precautionary measures for the corrections system include restricted movement within facilities to avoid contact between housing units; curtailed inter-facility movement and transports; sanitization of eating and gathering areas after each use; more frequent cleaning of high-touch areas; and isolation and quarantine protocols both for new arrivals and for inmates who exhibit symptoms.
"We have had no problems up until Huttonsville, and everyone knows about that," Jividen said.