Even with more than 100 confirmed cases of coronavirus at a West Virginia prison, Gov. Jim Justice says he is pleased with West Virginia's coronavirus numbers right now.
"West Virginia, keep on doing it. You're doing great. Proud of you," Justice said to conclude a Thursday briefing.
But state officials also acknowledged keeping a close eye on West Virginia's numbers as the state continues to ease restrictions that were meant to slow the spread of coronavirus.
The R-naught value for West Virginia, which describes transmission rate, has been at 1.
That's a tipping point.
When the R-naught is above 1.0, the virus will spread quickly. When R-naught is below 1.0, the virus will stop spreading.
And West Virginia's daily percent positives bumped to 7.05 at midweek.
Justice said he felt comfortable when a cumulative rate for positive tests — rather than a daily rate — held below 3 percent. It's still below that, but the number stretches back to March.
The governor attributed growth of both indicators to the surge of confirmed cases at Huttonsville.
"I think the issue, primarily, is Huttonsville, Huttonsville, Huttonsville right now," Justice said.
By the time of a daily briefing led by the governor at midday Thursday, 105 cases of coronavirus had been identified among the inmates at Huttonsville Correctional Center in Randolph County, which has a capacity of about 1,000.
Justice noted that the standard for testing at West Virginia corrections facilities has been for inmates or staff displaying symptoms of coronavirus.
That led to very few tests.
Aside from Huttonsville, 43 inmates at West Virginia's other 10 prisons had been tested through Wednesday.
In the 10 regional jails, there have been 93 total tests.
There are 4,770 inmates in West Virginia prisons, 4,545 inmates in jails, 425 in community corrections facilities and 224 in juvenile services facilities.
"We kept testing everyone in our jail facilities that had any symptoms whatsoever, and we were pitching a perfect game," Justice said. "I mean, we didn't have any positives or anything else."
But when an inmate at Huttonsville tested positive last week, Justice ordered testing for the entire unit.
And when that turned up additional positives, the governor ordered testing for the entire prison.
"You've got to remember now, we had the positives about a week ago and then, very prudently, what we did was we tested a block, then we had more positives and what I did was say 'test the whole prison,'" Justice said today.
He added, "It wasn't like we weren't testing anyone whatsoever in our prison community. We were testing people with symptoms or any kind of level of sickness, and we had zero."
With the numbers mounting at Huttonsville, Justice has now pledged to test staff and inmates in the entire corrections system.
A coalition of groups has, for weeks, been urging greater attention in the confined spaces of West Virginia's prisons and jails.
In an April 27 letter, the groups wrote, "Given the very high risk for this population and for the thousands of West Virginians connected to it in one way or another, we are writing to request that the state make universal testing available to all people detained or employed in these facilities as testing supplies become more available.
"Since studies indicate that many people who have and can spread the virus are asymptomatic, this is the surest way to identify cases of infection and to allow authorities to take appropriate measures in the interest of all West Virginians."
On April 28, when the topic of inmate testing came up at a daily briefing, general counsel Brian Abraham described the then-current precautions as adequate.
Part of the context was a federal court hearing over West Virginia's precautions for inmates during the pandemic.
"We are currently testing them," he said, referring to inmates. "We've demonstrated in court in recent weeks that we have proper procedures and plans in place to deal with the prisoners, given the limited testing that's out there available."
At that point, Abraham said, there had been 89 tests of inmates, all negative.
"I believe the bureau thinks that there would be no reason to test our entire population, including those who are asymptomatic, when we're not doing that in the general population public yet, given the limited testing that's available out there. Until we start testing everybody in the public why would we single out our jail population and test everybody whether they exhibit any symptoms or not?"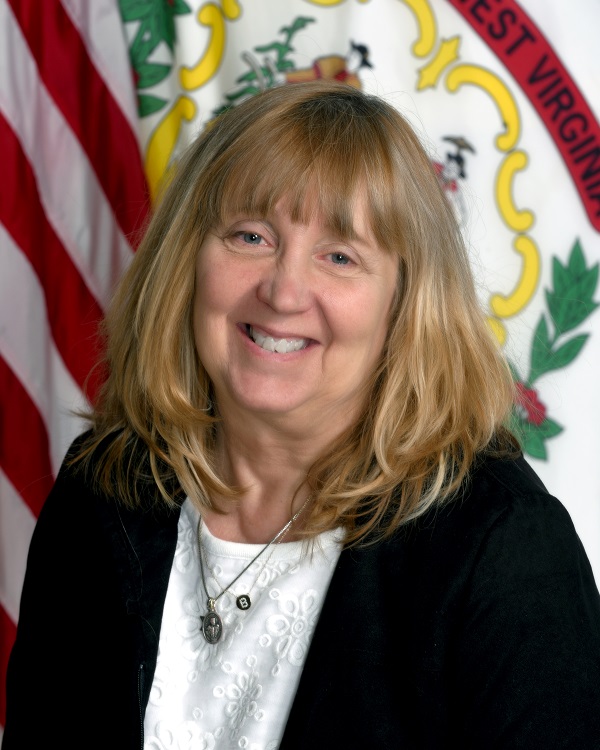 On May 9, state Corrections Commissioner Betsy Jividen responded to the groups with a letter describing precautions in the corrections system but also saying testing capacity was not yet adequate for a broad approach.
"As you know, testing capacity has proved a vexing issue not just within West Virginia but nationwide," Jividen wrote.
"As a result, universal testing is neither available nor mandated for incarcerated results obtained at a specific point in time."
Several times during Thursday's briefing, Justice said testing capacity was not adequate a few weeks ago to accommodate all West Virginia's corrections system. But the governor said there is enough now.
Jason Huffman, the state director for Americans for Prosperity, a libertarian-leaning organization, said testing in the corrections system needs to be a priority now " to ensure a jail sentence does not turn into a death sentence for folks who lack the freedom to protect themselves.
"Sadly, the threat to inmates, DOC personnel, and surrounding communities has come to fruition," stated Huffman, whose group was among the coalition.
"Without increased testing and continued smart-on-crime reforms, we can expect the situation to get even worse and COVID continue to spread like wildfire through correctional facilities, as we have seen in other states."
Justice today said there will be expanded testing in communities surrounding Huttonsville Corrections Center "just to double, triple sure that we don't have a situation to where we're leaking out in the community and have additional positives in the community."