MORGANTOWN, W.Va. — More West Virginia leaders are speaking about racial inequality in the wake of George Floyd's death in Minneapolis.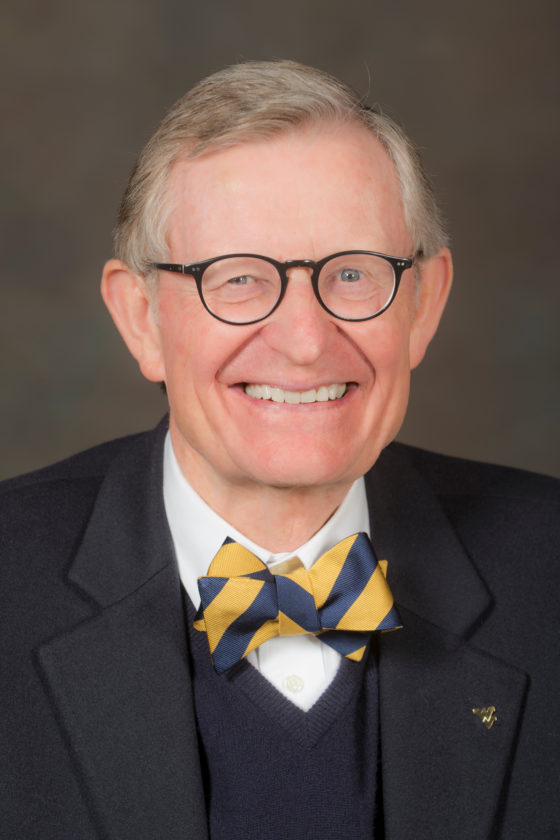 West Virginia University President Gordon Gee sent a letter to the university community on Wednesday, in which he talked about "all acts that reflect a deep-seeded bigotry in our nation's communities" and the institution's role in addressing discrimination.
Let me be clear: West Virginia University will not tolerate any form of racism, discrimination or bias on our campuses. And we will always address areas of concern with open eyes and open hearts.

My letter to our campus community: https://t.co/zgaXooQjQ4

— E. Gordon Gee (@gordongee) June 3, 2020
"Let me also be clear that these words are meaningless if we do not accept personal responsibility to do better," he wrote. "We must work together to assure good partnerships with our University Police Department and local law enforcement, approach conversations with new insights and commit to keeping everyone in our community safe."
Gee added one purpose of higher education is to "help students grow beyond the boundaries from which they came."
"When we educate ourselves on issues, we create an exchange of interpretation that allows us to challenge, evaluate and determine for ourselves what we believe," he said. "My desire to return students to the classroom is not so they can learn for the sake of a passing grade. It is so they can learn for the sake of mending the world around us."
Pastor Leo Riley of Agape Life Ministries in Fairmont appeared on Wednesday's MetroNews "Talkline" to discuss how African American parents teach their children about interacting with law enforcement.
"Keep your hands on the steering wheel, make sure you don't make any sudden moves, don't reach into the glove compartment to get your registration card," he said. "These are conversations we must we have in the African American community. If we don't have it, we could become a victim very quickly."
Riley also talked about a member of his congregation and their interaction with law enforcement; a Virginia police officer ordered him out of a car and proceeded to search the man's body.
"On his knees with his hands above his head. On the street with a gun pointed at him for no reason. The officer never gave him a reason as to why him pulled him over. He just told him he could go now," Riley said. "He got back in the car crying, shaking, nervous and afraid."
Riley said it is important people use Floyd's death to discuss change.
"The world is watching us now, and how we respond to this particular case is vital," he said.