MORGANTOWN, W.Va. — This year's primary election set for next Tuesday faces a new challenge for state officials and candidates alike: addressing and handling absentee ballots.
According to the West Virginia Secretary of State's Office, 21.4% of registered voters — 262,240 West Virginians — have requested an absentee ballot. Voters have been able to use the coronavirus pandemic as an excuse for voting by mail.
West Virginia Secretary of State Mac Warner said the application process, which ended on June 3, allowed county clerks more chances to verify the identity of the voter.
"The clerk knows they have a live person on the other end, that you have a current address for that individual and you have a signature that provides a third layer of security," he said. "The first layer is the registration signature — now an application signature — then you have a ballot signature when that person casts that ballot."
In vote-by-mail states such as Oregon and Utah, registered voters receive a ballot application in the mail. Twenty-one other states have laws allowing elections for some local offices to be conducted by mail.
The Monongalia County Democratic Party has urged lawmakers to pass a vote-by-mail law ahead of the general election contest in November. Executive committee member Judy Ball said she understands the vote-by-mail process having previously lived in Oregon.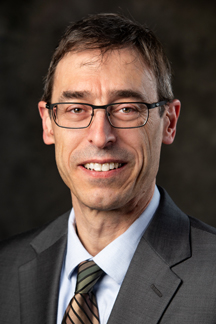 "It saves time, it saves money and voter participation seems to be higher. All those things are good," she said.
Delegate Evan Hansen, D-Monongalia, introduced legislation supporting vote-by-mail. He said there are safeguards to prevent election fraud.
"If somebody were to fill out somebody else's ballot and send it in, the way that gets caught is through the signature verification," he said.
Byron Fisher, the executive director of the West Virginia Republican Party, said vote-by-mail threatens the security of voting as well as the tradition of the process.
"It's conducive to fraud and abuse, and it flies in face of the 'one man, one vote' principle that really upholds our system," he said.
Warner agrees there are dangers with having mail-in ballots, noting a recent incident involving a West Virginia mail carrier. Thomas Cooper, 47, of Dry Fork faces a charge of "attempt to defraud the residents of West Virginia of a fair election" after allegedly changing requests for Democratic ballots to requests for Republican ballots.
"I don't want 120,000 ballots out there. That is an inducement for someone to vote a second ballot, vote somebody else's ballot or vote for someone who is deceased," he said.
Those with mail-in ballots have until election day, next Tuesday, to have them postmarked and mailed to their county clerks.