Clayton Burch, who was already serving as West Virginia's superintendent of schools, has been named to the role from here on out.
Members of the state Board of Education met briefly in private and then had a press conference to say Burch had been unanimously named.
"It is very humbling," Burch said.
He was first named West Virginia's superintendent of schools on Feb. 21, after then-Superintendent Steve Paine announced his departure.
West Virginia doesn't, technically, allow for an acting superintendent. So Burch took the role — and was just plain called superintendent — while knowing that a search would be underway.
State school board members interviewed three candidates for the role behind closed doors last week.
One was Burch who is a longtime deputy superintendent who also has served in other acting capacities in state government in recent years — including as acting secretary of Education and Arts and acting secretary of Commerce.
Another, Kathy D'Antoni, is currently the associate superintendent over the Division of Technical and Adult Education. She works extensively with career technical education initiatives throughout the state.
The third, Blaine Hess is the Jackson County Superintendent of Schools and president of the West Virginia Association of School Administrators. He has served as the Jackson County Superintendent since 2006 and previously taught in Jackson and Kanawha counties
D'Antoni and Hess were also finalists for the role in 2017 when Paine was named.
State school board leaders praised Burch while naming him to the job today.
"We pledge our 100 percent cooperation," state board President Dave Perry said.
Burch has been leading West Virginia schools through the difficulties of the coronavirus pandemic, which meant concluding the remainder of this past school year from home.
That meant providing guidance on how learning could best continue from home while also keeping programs like student nutrition programs going.
During the press conference, Burch said his main goals include focusing on a student achievement gap.
"Every child should have the resources they need available to them," Burch said.
The West Virginia Education Association, one of the state's big teachers unions, applauded Burch's hiring.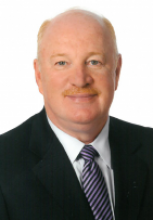 "Superintendent Burch has held numerous positions in the Department of Education and has done a tremendous job while in the role of interim superintendent leading our schools, employees and students through the coronavirus pandemic," stated WVEA President Dale Lee.
"WVEA has a long history of working with Superintendent Burch as we strive to improve our schools and advocate for the needs of employees and students. Superintendent Burch's door has always been open, and he listens to the concerns of those who work in our public schools."