The Democratic race to take on incumbent Attorney General Patrick Morrisey was still too close to call by midnight, but Delegate Isaac Sponaugle has taken a significant lead overnight..
MetroNews unofficial results had Sponaugle with 84,289 votes to the 83,583 votes of fellow Democrat Sam Brown Petsonk.
That could still change because the broadened absentee balloting instituted by West Virginia as a coronavirus precaution meant that absentee ballots would still be counted if they were postmarked by Election Day, meaning some are probably still in the mail.
Other ballots may be subject to canvassing. For example, some people who asked for an absentee ballot might have wound up voting in person, with some being counted as provision ballots.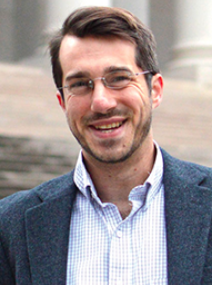 "We expect that as the post marked absentee ballots that were mailed out yesterday (Tuesday) arrive and are counted that the trend will continue and the regular ballots with firmly establish that I have been the victory in this campaign," Petsonk said on Wednesday's MetroNews 'Talkline.'
.@Sam4WV talks with @HoppyKercheval about the continued counting of absentee ballots in his race against Isaac Sponaugle for WV AG. WATCH: https://t.co/wkudfIRZCB pic.twitter.com/O3BtMdnqII

— MetroNews (@WVMetroNews) June 10, 2020
Still, Sponaugle expressed confidence this morning.
"I believe I am in a very strong position and I believe those numbers will play out similar and I will have the Democratic nomination next week," he said on MetroNews 'Talkline.'
Sponaugle is a longtime Democratic delegate from Pendleton County who decided not to run for that seat again this year, focusing instead on the Attorney General's race.
Incumbent Attorney General Morrisey was unopposed on the Republican side.
Morrisey assumed office in 2013 after defeating then-incumbent Darrell McGraw. Morrisey won re-election in 2016.
"We are going to run a positive campaign that focuses on our strong record of defending jobs, aggressively fighting the opioid epidemic, and rooting out fraud," Morrisey stated on Election Night.
"We will work closely with President Trump and stand in strong opposition to the radical left-wing interests which seek to defund our police, kill our energy jobs, and harm West Virginia values."
The Democratic nomination pit Sponaugle, a lawyer in Pendleton County, versus  Petsonk, a Beckley lawyer who has focused on issues such as workplace safety and black lung benefits.
The race between Sponaugle and Petsonk was very close, separated by only about a thousand votes after midnight.
By this morning, Sponaugle was significantly ahead.
"This campaign is ready for the general election against Patrick Morrisey.  The contrast between us is real. We expect to be declared the Democratic nominee for Attorney General when all the votes are counted," Sponaugle stated.
.@isaacsponaugle, apparent winner of the democratic nomination for Attorney General, speaks with @HoppyKercheval about his apparent win for democratic nomination against Sam Brown Petsonk. WATCH: https://t.co/wkudfIAoe1 pic.twitter.com/DyUgbASMxE

— MetroNews (@WVMetroNews) June 10, 2020