With election canvassing now complete in southern West Virginia counties, congressional candidate Hilary Turner appears to have eked out a narrow victory to be the Democratic nominee for Congress.
"It's really incredible, and we've been really surprised by how close the race was and we knew it could go either way," Turner said Thursday afternoon.
"This has been a tense week and we were prepared for the election to go either way."
With all counties that make up the 3rd Congressional District reporting,Turner was ahead by 67 votes — 16,817 to candidate Lacy Watson's 16,750.
"I don't know if they'll be asking for a recount," Turner acknowledged.
The winner faces incumbent Congresswoman Carol Miller, a first-term incumbent who easily won the Republican primary.
At the end of Election Night, a little more than a week ago, Watson was ahead by 427 votes.
"History teaches us that once that lead is grabbed and maintained, it usually turns out in favor of the person that they've declared the winner," Watson said on MetroNews' "Talkline" at the time.
"Based on history and based on statistics, I love my chances. That's why I'm proud to say I pulled it off."
But there were hundreds of votes still uncounted because of the unprecedented way the election took shape in West Virginia this year.
Precautions because of the coronavirus meant that expanded absentee balloting was available right up until Election Day, so many of those ballots came in late.
And some people who requested an absentee ballot wound up voting in person. Unless they brought along their absentee ballot to have it spoiled, their in-person votes were considered provisional and were counted during canvassing.
Turner suggested the absentee balloting gave her an advantage.
"I think we did better with the mail in ballots on average," she said. "I had a feeling that would  happen. I wasn't exactly sure why, but I feel like it was because people might have had more time to read through the platform of each candidate."
There were four Democratic candidates in the 3rd Congressional District race: Turner of Huntington, Watson of Bluefield, Paul Davis of Huntington with 14,008 votes and Jeff Lewis of Huntington with 9,525 votes.
Turner, 32, was born in Louisiana, grew up in Florida and has deep roots in West Virginia through a Greenbrier County farm.
"My family has had a farm in West Virginia for six generations, so I feel a strong sense of roots in Greenbrier County," Turner said.
"I got to spend a good bit of my childhood up in West Virginia."
She has worked as a teacher, a yoga instructor, and, most recently, as a candidate for Congress.
Turner ran on the West Virginia Can't Wait Platform, which was a movement of like-minded candidates headed up by Stephen Smith, a Democratic candidate for governor.
"I think we really need to diversify West Virginia's economy while at the same time protecting our natural resources and water," Turner said.
"I also have an emphasis on universal healthcare, I support Medicare for all. I think Americans are ready for a huge overhaul of our healthcare system."
West Virginia has been trending Republican in recent elections, including all of its congressional delegation except Senator Joe Manchin, a Democrat.
Miller, the incumbent representative for southern West Virginia, reported $195,285 cash on hand at the end of the primary cycle. When Miller was elected in 2018, she loaned her campaign $515,000 and spent almost $2 million.
Turner reported having $1,527 on hand after this year's primary.
But she said fundraising practices will be one difference between the candidates.
"The thing I think is the most significant is the pledge to not take corporate money, and I would really like to see major reform in our political system as far as getting corruption out of government," Turner said.
"We're still planning on having a strong fundraising operation, but we're just going to avoid taking corporate money. However, I think the big difference between the two campaigns is we're going to focus on grassroots organizing throughout the election."
Attorney General 
The congressional race isn't the only nailbiter.
The Democratic race for Attorney General has also been very close, with lawyer Sam Brown Petsonk the apparent winner by a very narrow margin.
MetroNews unofficial results the morning after the election had Isaac Sponaugle with 84,289 votes to the 83,583 votes for Petsonk.
That changed as more votes were counted during canvassing.
The Secretary of State's unofficial results through Thursday afternoon — with Harrison and Morgan counties still to report  — had Petsonk with 86,816 and Sponaugle with 86,652. That's a difference of 164 votes across the entire state.
Later, with Morgan reporting but Harrison still out, Petsonk still led with 86,821 votes to Sponaugle's 86,664.
That's a 157-vote margin.
By this morning, all counties had reported the results of canvassing, and Petsonk finished ahead by 145 votes.
Petsonk finished with 86,849 votes while Sponaugle had 86,704.
Razor thin, but no more votes to be counted.
On Thursday afternoon, Petsonk's campaign sent out a statement with the headline "Petsonk wins nomination for Attorney General."
About the same time, Sponaugle sent out a statement saying he does not concede.
"This election again proves that every vote matters. It may be the closet statewide election in the history of West Virginia. I simply will not declare victory or defeat until all the votes are counted," Sponaugle stated.
He noted that some states require an automatic recount if the election is decided by 1 percent of the vote.
"I want all the votes counted before making any decision, and any declaration on the outcome of this race is simply premature at this time," Sponaugle said.
The nominee would challenge incumbent Attorney General Patrick Morrisey, a Republican who is seeking his third term.
Sponaugle has been a delegate and works as a lawyer in Franklin.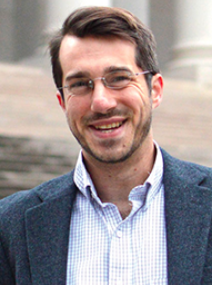 Petsonk is a lawyer in Beckley, focusing on labor issues.
"You can't take anything for granted when it comes to elections. It's a democracy and voice of the people," said Petsonk, appearing today on MetroNews "Talkline."
But he suggested most ballots still outstanding were located in counties where he had performed well on Election Night.
"So what I said all along was as long as the trends continued we expected that after the full vote as counted I would be the likely victor and it appears that is what has transpired here," Petsonk said.
.@Sam4WV speaks with @DaveWilsonMN about his nomination for Democratic Candidate for Attorney General in West Virginia and moving forward against Morrisey. WATCH: https://t.co/wkudfIRZCB pic.twitter.com/k0FE9tco2L

— MetroNews (@WVMetroNews) June 18, 2020
The progressive West Virginia Working Families Party endorsed both Petsonk and Turner, along with two more female congressional candidates now looking to the General Election, Natalie Cline in the 1st District and Cathy Kunkel in the 2nd District.
"How historic it is we have three women running on the Democratic Ballot for Congress and an attorney who has been working for coal miners benefits?" said Ryan Frankenberry, state director for the organization.
Petsonk and Turner were able to rally, he said, because they put together strategic election plans and then carried through all the way to Election Day, even though campaign season was disrupted by coronavirus.
"They didn't just coast through the election. That's what we're seeing in these late absentee votes and the provisional votes," Frankenberry said.
"That shows that campaigning all the way through the end and making sure they had the right targets was where they were able to pull it off."