There won't be a recount in the historically-close Democratic race for Attorney General in West Virginia.
Isaac Sponaugle, a state delegate, came up 145 votes behind lawyer Sam Brown Petsonk after canvassing.
Sponaugle explored a statewide recount but ruled it out this morning.
"I am not going to ask for a recount," said Sponaugle, a lawyer in Franklin, who faced a deadline of 10 p.m. today.
He added, "It's too expensive to ask for a recount statewide."
A recount would have meant putting up a $300 bond in each county, up to all 55 — although that only covers the initial costs, which would surely grow, depending on the size of the county and the amount of time required.
"It's driving me crazy not having an accurate count but the finances kick in at some point," Sponaugle said.
He could have opted to select certain counties, but he doubted that would close even a narrow, 145-vote gap.
"I could take a shot at it in a couple of counties, but realistically your errors would be scattered across the state," he said.
Democratic Candidate for WV AG @isaacsponaugle speaks with @HoppyKercheval about whether or not he will request a recount after losing the primary nomination to Sam Petsonk by 145 votes. WATCH: https://t.co/wkudfIRZCB pic.twitter.com/LEVK8Huo0c

— MetroNews (@WVMetroNews) June 23, 2020
MetroNews unofficial results the morning after the election had Isaac Sponaugle with 84,289 votes to the 83,583 votes for Petsonk.
That changed as more votes were counted during canvassing.
By the time all counties reported the results of canvassing, Petsonk finished with 86,849 votes while Sponaugle had 86,704.
Petsonk declared victory, but Sponaugle didn't concede right away.
"It may be the closest statewide election in the history of West Virginia. I simply will not declare victory or defeat until all the votes are counted," Sponaugle stated last Thursday, when Harrison County results were still out.
Today, Sponaugle said he reached out to Petsonk to concede and offer support.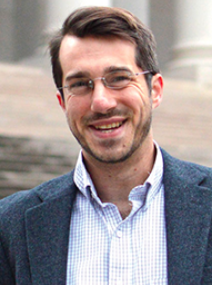 Petsonk will now take on incumbent Republican Attorney General Patrick Morrisey, who is seeking a third term.
"I'm going to support the Democratic ticket up and down the ballot. Other than that, I'm going to take a little break," Sponaugle said.
Democratic Party Chairwoman Belinda Biafore issued a statement praising Sponaugle and Petsonk for running respectful races.
"The bottom line is we had two great candidates in the race and now we will unify together to beat Patrick Morrisey in the fall," Biafore stated.
The  Republican Attorney Generals Association is already taking aim at Petsonk, saying that he is "completely out of sync with the people of the Mountain State."
That wasn't the only very close race on West Virginia's Primary Election day.
Hilary Turner of Huntington won the Democratic primary for the congressional district that represents southern West Virginia by 67 votes over Lacy Watson of Bluefield.
This is the race to challenge incumbent Congresswoman Carol Miller, a Republican.
Turner had 16,817 votes to Watson's 16,750.
That reversed the initial results from Election Night when Watson had been ahead.
On his campaign's Facebook page, Watson said he was proud of the race and urged his supporters to get behind the Democratic nominee.
"Now that the primaries are over, we need to come together and support the presumptive Democratic nominee for the district. The fight is not over. Please be sure to continue to participate in the process. Your vote is your voice," Watson said.