West Virginia delegates are still pushing for a special session to oversee aspects of the state's coronavirus response, including the allocation of $1.25 billion in federal relief.
In a virtual town hall with Senator Joe Manchin, Delegate Mick Bates said the state should receive no more money from the federal government until there's more oversight by legislators.
"What I'm suggesting is you don't send the State of West Virginia any further money until we have it a process in place to spend it the way it's supposed to be spent — and that further funding flexibility be contingent on states and governments establishing a formal methodology for formal legislative involvement and oversight of existing and future funds," Bates, D-Raleigh, told Manchin on Thursday afternoon.
More than 60 delegates of both parties, plus one independent, have signed requests to convene in a special legislative session. That's enough for a supermajority in the House of Delegates.
But legislators calling themselves into session would also require the state Senate, which so far has not had a similar push.
Gov. Jim Justice has repeatedly said he does not want a special session, saying such a gathering would devolve into raw politics.
Bates complained to Manchin that very little of the $1.25 billion the state received months ago has been allocated. He and other delegates on the town hall call said the money is sorely needed by suffering communities and small businesses.
"Ninety-five percent of that money is still sitting in a bank account," Bates said.
He objected to Justice's proposal to spend about half the money — $687 million over the next two years — on bolstering the unemployment insurance fund run through Workforce West Virginia, contending it's just parked there.
Delegate Shawn Fluharty, D-Ohio, also on the call with Manchin agreed that "this meeting is illustrative of the necessity of the legislative branch to be involved because we have the ability to have our ears and eyes on the streets of the communities we represent, moreso than the governor does from the executive branch and his office.
Fluharty added, "We've been inundated with emails and phone calls about the dire straits that West Virginians are in right now, and to have this money sitting there unspent and allowing the governor to use it as his Monopoly money — and we know what he's doing with it in an election year and not to address the dire needs — needs to be addressed."
And Delegate Doug Skaff, D-Kanawha, described "this ridiculous nonsense of not letting legislators come back and at least talk about the future of dealing with this pandemic. It's uncalled for, it's unprecedented, it's ridiculous and it's lack of respect for the eyes and ears that we're elected to be."
Democrats have gathered at least 35 signatures and Republicans, who have the majority, have gathered at least 26 plus one from independent Delegate Marshall Wilson, a former Republican.  That puts the number over the three-fifths of delegates required in the House.
Justice said he would not call in the Legislature, even though issuing the call himself would give him greater control over the agenda. The governor said there is no public outcry and described his office as an open door for representatives who want to discuss the pandemic response or spending priorities.
"You know and I know this is absolute, rock solid, nothing but politics. Nothing but political. Proof's in the pudding," said Justice, a Republican.
"From the Dems' side, almost 100 percent of the Dems are going to vote with this. From the Republican side, you've got some…. unusual players that are pushing this."
Delegates Joe Jeffries, a Republican, and Mike Pushkin, a Democrat, appeared together this morning on "580 Live" on WCHS Radio, demonstrating their shared support for a special session to provide oversight.
"We are constitutionally bound to carry that money for the state; the House is to allocate that money," Jeffries said. "This is a rather large amount of money. It's $1.25 billion with a B. It's nearly a quarter of our budget.
"That is something the people's house and the people's representatives deserve to have a say-so in."
Pushkin agreed that spending the money is urgent to help small businesses and workers — and the governor has spent very little of it so far.
"I'm sure you're hearing the same thing that I am, from your constituents who are struggling, who could benefit from this money that was meant for them, not from the governor," Pushkin said to Jeffries.
Pushkin later said, "The money's got to get to the people. To me that, not political. That's what we're supposed to be doing. We're up there to help West Virginians whose lives really need some help right now. For the governor to call that political, it's just the epitome of the pot calling the kettle black."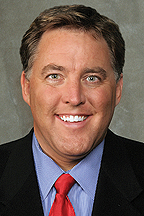 House Minority Leader Tim Miley, D-Harrison, also called for the special session during an appearance today on MetroNews' "Talkline."
"There is that legislative prerogative to appropriate," Miley said. "And just to be clear, I don't know how much difference there would be between what the Legislature wants to do with the money versus what the governor wants e to do with the money.
"But I do know most people would like the opportunity to be involved, which they are not despite what the governor says."
House of Delegates Minority Leader @TimMileyWV talks with @HoppyKercheval about the bi-partisan call for a special session. WATCH: https://t.co/wkudfIRZCB pic.twitter.com/8svWChHonj

— MetroNews (@WVMetroNews) July 16, 2020