CHARLESTON, W.Va. — Words being used by education leaders in West Virginia show the significant impact the ongoing COVID-19 pandemic has had on both secondary and higher education.
"Our enrollment and room and board are down, auxiliary activities have been cut out, we're staring down the possibility of closing multiple colleges this fall," state Higher Education Chancellor Dr. Sarah Armstrong Tucker told U.S. Senator Joe Manchin and others involved in a feedback session hosted by the senator last Thursday.
Tucker said while the top priority remains the health and safety of students, faculty and staff, the schools need an infusion of revenue.
"We ask for flexibility and any funding that could be directed to the institutions particularly to replace lost revenue," Tucker said.
Colleges and universities need federal funds for COVID-19 testing, Tucker said.
"We've taken extraordinary measures and great cost to insure the safety of our campuses but we would request support for COVID testing for our institutions," she told Manchin.
West Virginia American Federation of Teachers President Fred Albert said all must be done to make sure that when schools open students, teachers and staff are going back into a safe situation.
"It's a scary time right now," Albert said.
He said it's going to take money if the schools are going to follow science and the medical recommendations and CDC guidelines and the wearing of masks.
"We need this HEROES Act or some form of it passed," Albert said. "Our needs are very many and there are a lot of concerns out there but we've got to make sure our kids and our educators are in safe places before they go back to school."
The HEROES Act is a pandemic-related package passed by the U.S. House that hasn't been taken up in the Senate. West Virginia Education Association President Dale Lee said it provides $175 billion for public schools.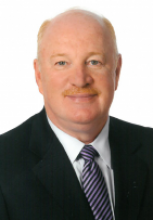 "That's going to be needed to provide the cleansing, the PPEs, everything that will be required to get our students back in school," Lee told Manchin.
Lee said when school does begin WVEA members will be ready.
"We will not and I repeat, we will not lose a generation of our students," Lee said.
Broadband concerns
Tucker, Albert and Lee are also concerned about the lack of broadband access in the Mountain State. Tucker said there's no time to be patient.
"Our low-income first-generation rural students are not able to access education. We need a fix and we need it fast. We can't wait for the middle mile or the last mile to be built," Tucker said.
Albert said teachers had a weekend to prepare for remote education back in March and there were struggles.
"We've been saying this for years and we need broadband connection across this state. It is a must," Albert said.
Gov. Jim Justice's plan for the CARES Act money includes $50 million for broadband needs. Lee said the broadband capacity is currently lacking.
"We don't have the ability to reach out to the rural communities in West Virginia that we have to have," Lee said.
County school district reentry plans are due to the state Department of Education by Aug. 14. Justice has set a statewide school opening date of Sept. 8.