CHARLESTON, W.Va. — The budget that will govern the finances of the 88-mile West Virginia Turnpike during the next year includes a projection of a $6 million dollar loss in revenue because of the ongoing pandemic.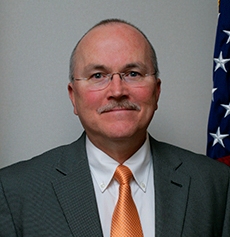 West Virginia Parkways Authority General Manager Greg Barr recently told MetroNews they believe tolls will bring in $142 million over the next year—that revenue level was at $148 million in the prior fiscal year's budget. Barr admitted there's some "educated guessing and forecasting" when it comes to projecting how traffic is going to increase or decrease in the months to come.
"At one point (early in the pandemic), our passenger car traffic was down 68 percent and trucks were down 15 percent but now cars are down 15 percent and trucks are down about five percent," Barr said.
Barr said fortunately the Parkways Authority didn't take a financial bath during the days of the stay-at-home orders and corresponding economic shutdown because it had built up some reserve funds in the 18 months following the January 2019 toll increase.
"When you lose this money from the pandemic that's money that you'll never get back. That's just like a lost travel period that you'll never recover but we had some cushion built up that we were able to not have to cut back on projects," Barr said.
The cushion was created with revenues from the toll increase were at higher levels that traffic count experts predicted when putting together the increase package. The revenues from the tolls pay for bonds that are now used for construction projects in 10 southern West Virginia counties under the Justice administration 'Roads to Prosperity' program. The Parkways Authority hopes to float another bond issue next year.
Beckley project update
The major project currently on the Turnpike is the widening project in Beckley from the North Beckley exit to the I-64/I-77 split. Barr said crews are nearing the halfway point of what's expected to be a three-year project.
"We hope to have the inside lanes completed (by the end of December) and then we'll move all of the traffic from the outside to the inside and finish the outside lanes next year," he said.
Construction crews has been able to keep two lanes of traffic open in each direction of the less than eight mile project. Barr said the existence of eight bridge decks within the work zone unavoidably adds to the amount of time needed to complete the overall project.
The project is one of the original General Obligation Bond projects under 'Roads to Prosperity.'