FAIRMONT, W.Va. – Officials from Fairmont State University have announced a phased plan for the beginning of classes for the fall semester. The action is taken with an abundance of caution and is expected to have a minimal impact on the academic calendar.
"The executive leadership team of the university and the emergency management team have spent probably the longest days and nights of our lives,"President Mirta Martin said."Trying to thoroughly discuss, vet and research best practices."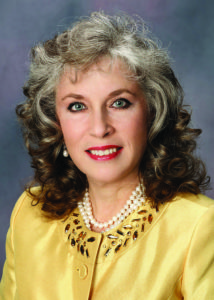 The start of the fall semester has been delayed to August 17, some class delivery may vary depending on the class or professor. However, all classes will be held and live streamed during their scheduled time during the week of August 17.
The Office of Residence Life will be sending information about move-in times and dates via Fairmont State email to all students with an on-campus housing assignment for this fall.
"We want to control how many students are on our campus moving in at any one time,"Martin said."So, we can protect all those who are coming back to Fairmont State and reduce the density as much as possible."
More information will follow regarding on-campus testing locations and testing procedures.
The university is working with the state to coordinate and conduct the testing program. Students who live on campus that test positive will specific areas to isolate in and off-campus students will be sent home.
"For students living in apartments for example, we will most likely allow them to shelter in place with their roommates,"Martin said.
According to Martin, Lloyd White from the Marion County Health Department has walked the campus, classrooms and other areas to provide advice and guidance. President and CEO of Mon Health, David Golberg , also the chairman of the Fairmont State University Board of Governors has also provided access to health professionals to offer more expertise and input on the return to class plan.
"Under the leadership of David Goldberg we have gained information that supports and augments the information that Lloyd White has been providing us," Martin said.
President Martin also said plans are still in place to have some form of Falcon football this fall, but everything is subject to change in a pandemic world.
"Implement practice in September and with God's help have the first contest in October,"Martin said."If that changes then we pivot with it."
GROUP 1—Will attend in-person classes beginning August 17
Group 1 includes all first-time freshmen, all freshmen rank, international students, nursing students, education majors student teaching in the fall 2020 semester
NOTE: Some student employees and graduate assistants will be notified by their dean or supervisor to return in group 1.
August 9-11
Move-in for Group 1 residential students
Mandatory testing is required for:
Residential students living in on-campus housing
International students
Out-of-state students
August 10-13
Additional programming added for Group 1 residential students
August 14-16
Welcome Weekend—the first major programmatic event that students will experience at Fairmont State. These events – including Convocation = are designed for all new students living on and off campus or transferring into Fairmont State.
August 17
Classes begin with in-person course delivery for all populations
GROUP 2—Will attend virtual classes Aug. 17-21; In-Person, on-campus classes begin August 24
Group 2 includes sophomores, juniors, seniors, and graduate students.
August 16-18
Move-in for Group 2 residential students
Mandatory testing is required for:
Residential students living in on-campus housing
International students
Out of state students
August 17
Virtual attendance begins (including but not limited to live stream and recorded content)—first-week only
August 24
Face-to-face attendance for classes begins
Please continue to monitor your campus email if you are a member of a student population that is required to be tested for COVID-19.
Fairmont State has close partnership with the Marion County Health Department, the West Virginia Higher Education Policy Commission (WVHEPC), Office of the Governor, and West Virginia DHHR to monitor the current spread of COVID-19.