Leaders of two unions for West Virginia educators appeared with the Democratic candidate for governor and bashed school reopening plans outlined by Gov. Jim Justice as confusing and inadequate.
"If the governor has no clearer direction and guidance on the school reentry process at this point, we do not believe any counties will be safely prepared to begin full-time, in-person school by Sept. 8," said Fred Albert, president of the American Federation of Teachers-West Virginia.
Early this week, Justice described a Wednesday announcement about reopening schools during the coronavirus pandemic, generating intense public interest.
The governor's overview wound up introducing a color-coded map to designate whether it's safe for districts to keep schools open, a goal of installing 1,000 wifi hotspots for students and a discussion of teachers having their own choice about working in-school or virtually.
A day later, the leaders of AFT-West Virginia and the West Virginia School Service Personnel Association appeared with gubernatorial candidate Ben Salango and described Justice's outline as half-baked.
For example, no one knows yet how local conditions will be assessed for the maps.
Albert said parents, students and teachers were on edge, awaiting the Republican governor's remarks.
"They don't need two days of buildup and anxiety about an announcement that provided no substantial new information on the process of reopening our schools," Albert said.
"They were left with more questions and confusion than they were prior to the governor's remarks."
With a Sept. 8 target start date rapidly approaching, Albert said plans are still not adequate.
"We recognize the task of reopening our schools is a daunting one, and there are hundreds of variables related to it. But we also need concrete, detailed information so employees and families can plan and make decisions accordingly," Albert said.
"West Virginians need facts, not empty promises."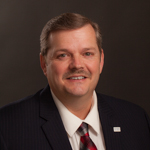 Joe White, president of the school service personnel union, focused on aspects of a plan to establish 1,000 wifi hotspots at schools, colleges and libraries.
Justice on Wednesday suggested school buses could transport students to the wireless access points. White said there are not enough bus drivers for school systems in the first place.
"The governor also stated that the buses would provide transportation of students to the wifi spots, as well as to ball practice and band practice," White said.
"This means our bus operators will be driving students to school, remote learners to hotspots, delivering food and now athletes to practice."
White concluded, "This is just one example of poorly prepared plans. We need a leader. I repeat. We. Need. A leader."
Salango, a Kanawha County Commissioner, described Justice as unprepared with his latest guidance.
"Our governor is now shooting from the hip. He's been shooting from the hip through this entire pandemic. Yesterday's press conference was an example," he said. "The governor has had all summer to work on this plan."
Justice's campaign responded by saying he is committed to keeping students and teachers safe, ensuring a world-class education, and empowering local school leaders to make re-opening decisions that are best for their communities based on scientific metrics.
"It's sad to see Ben Salango force our teachers and school service personnel to engage in partisan politics when so many West Virginians are focused on keeping their families safe and healthy during the COVID-19 pandemic," stated Clay Sutton, campaign communications director for Justice.
Teachers union leaders around the state focused on the governor's remarks about the reopening of schools.
Ross Higgins, the president of Marion County's chapter of the West Virginia Education Association, seemed relieved that the governor didn't wipe out plans that have been developed locally.
"I thought perhaps the governor was going to inform us we were going remote or distance learning. But that was not the case," Higgins said on "Talk of the Town" on WAJR Radio.
Higgins added, "I'm confident that the plan the Marion County school system has in place, we can go forward."
Listen to "Dave & Sarah | August 6, 2020" on Spreaker.
Jenny Craig, president of the Ohio County Education Association, said people were confused by the governor's presentation of guidelines that still lacked answers.
"It was really bizarre. I don't really have another word to articulate where to start," Craig said on "The Watchdog Morning Show" with host Howard Monroe. "We were left with more questions than we had prior to the press conference."
Among the gaps, she said, were specifics about numbers communities would need to be achieve for in-school activities to be considered safe. She also wanted more detail about how safety measures would be enforced.
"None of that happened," Craig said.
"We did talk about 'net and broadband. That's one of the things that should have been in the works a long time ago. Really, rather than that, he said nothing."
Ohio County Education Association president @jenyfrmtheblok1 offered her reaction to Governor Justice proposals for opening of school as well as some other issues affecting educators as we look at how to return to classes. #WatchdogMorningShow https://t.co/H5aa6linBX

— Howard Monroe (@radiomonroe) August 6, 2020