Gov. Jim Justice said complaints by educators' unions about school reopening plans are "an insult" and then used national political references to brush off the criticism.
Justice, a Republican who was endorsed by teachers unions in 2016 when he ran as a Democrat, said he's spent significant time working on education issues with union leaders but has not gotten their backing in the upcoming election.
In response to a question about whether the administration has communicated adequately with union leaders and teachers, Justice described broader political machinations.
"I've done everything under the sun to try to help and then we turn right back to this same old, nasty politics — 'Well, you know, we'll just go straight with the Democrats. We'll go with the Washington liberals. We're going to stand with the Washington liberals trying to get at our president and that's all that they're doing. And that's what we're going to do.'
"Now does that make one shred of sense? Well, it doesn't. It hurts your feelings. Because I have stood strongly in their camps. And I am going to continue to do that."
A few minutes later, in response to a question about whether teachers who aren't comfortable returning to classrooms may opt for virtual instruction, the governor return to similar imagery.
"If you want the real truth, from my standpoint, I will tell you the Washington Pelosi liberals that run through the streets in D.C., do you really think these people care about our kids in West Virginia? Do you really think they care about our teachers? Do you think they care? What they care about is one thing, they care about hitting our president and trying to win an election."
Justice's back-and-forth with teachers unions heated up this week as West Virginia nears one month from the targeted return to school.
Leaders of the American Federation of Teachers-West Virginia and the West Virginia School Service Personnel Association appeared at a joint press conference Thursday with Ben Salango, Justice's Democratic challenger in the General Election.
They were critical of initiatives introduced by Justice this week that aren't fully developed.
"Our problem is, we were anticipating something that was clearer or easier to understand. People were very confused after Wednesday's press conference," said Fred Albert, president of AFT-West Virginia.
With one initiative, a color-coded map meant to show how virus spread would affect keeping schools open in communities around the state, the union leaders noted that no one yet knows what factors would be used.
With another, a proposal for 1,000 wifi hotspots around the state, union leaders questioned whether enough buses and bus drivers will be available to get students to the locations, as Justice has envisioned.
And in another instance, the governor seemed to indicate Wednesday that school personnel with health concerns about returning to school buildings could opt for virtual instruction. Soon, officials clarified that means educators with pre-existing, documented health issues.
"There's still confusion," Albert said on MetroNews' "Talkline."
.@AlbertFralbert talks to @HoppyKercheval about plans for reopening schools. WATCH: https://t.co/wkudfIRZCB pic.twitter.com/uEHIKs9fq2

— MetroNews (@WVMetroNews) August 7, 2020
Another teachers union, the West Virginia Education Association, has a political action committee meeting this weekend to determine its endorsements.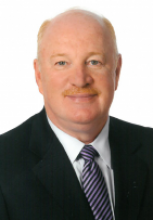 WVEA President Dale Lee appeared on "Talkline" today and said people had been expecting a more overarching announcement this week from the governor than what he actually delivered.
"So, tactically, that was probably a mistake. Could he have done that differently? Yes," Lee said.
Lee said flexibility will be necessary to operate the education system this fall. He suggested a blend of in-school, hybrid and virtual learning will help.
"It's so fluid. Everything's fluid. You could have everything set in place today, and things could change next week," Lee said.
"You have to have the ability to change on a dime."
.@WVEADaleLee speaks with @HoppyKercheval about plans for reopening schools. WATCH: https://t.co/wkudfIRZCB pic.twitter.com/IqxiKMiQ4M

— MetroNews (@WVMetroNews) August 7, 2020
Much of Justice's Friday briefing was focused on the return to school. The overriding goal, he said, is to do that while assuring the health of students, teachers and staff.
He said the various delivery plans will help reduce the usual populations in schools.
"We're going to be doing all the three — virtual, hybrid and in-school. As we do all that, there's going to be less of a stress on the building. We believe the buildings are going to be absolutely safe," he said.
But, he later acknowledged, "Without any question whatsoever, it's not going to be perfect."