Another West Virginia teachers' union has endorsed Democrat Ben Salango instead of incumbent Gov. Jim Justice, a Republican who earned union backing when he first ran as a Democrat.
The West Virginia Education Association joins the American Federation of Teachers-West Virginia in endorsing Salango. The WVEA's political action committee voted over the weekend and made its announcement this afternoon.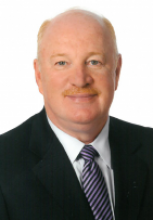 "Our members felt like with Salango's discussion of the direction he has, his vision for public education and his desire to listen to educators regarding educational issues, that's the direction our members chose to go in this election," said WVEA President Dale Lee.
WVEA, like AFT-WV, endorsed Justice when he was the Democratic candidate in 2016, saying "Jim Justice stood out from the others."
Lee said teachers have often worked well with Justice, but said the governor wound up being a let-down on long-term efforts to shore up the Public Employees Insurance Agency or on standing with teachers union members against charter school policies.
"I'm the first to acknowledge that Governor Justice at times has been very supportive of education employees, and we've commended him on increasing salaries, eliminating A to F grading of schools and reducing standardized testing," Lee said.
"But there were a number of things he stated in the interviews in 2016 that would be done that have not come to fruition."
Teachers have gone on two statewide strikes during Justice's time in office.
The first was largely about shoring up insurance programs that were resulting in more and more out-of-pocket costs for teachers. It was also prompted by Justice's initial offering of a 1 percent raise that year, when teachers viewed it as not enough compared to the state's stable financial position.
The second came when lawmakers rolled another promised pay raise and more funding for schools into an omnibus education bill that also allowed for charter schools. Justice spoke out publicly against the charter schools provision but wound up signing the bill.
AFT-West Virginia gave similar reasons for its endorsement of Salango earlier this month.
Leaders of that union and the West Virginia School Service Personnel Union stood with Salango, a Kanawha County commissioner, last week to push steps for a safer reopening of schools during the coronavirus pandemic.
The support for Salango by those unions drew sharp comments from Justice during a later news briefing.
"I would put my record as far as helping our teachers and our service personnel up against my past predecessors and it would be overwhelming as far as helping them," Justice said Friday.
The governor chalked up the lost AFT endorsement to his party switch.
"I've done everything under the sun to try to help, and we go right back to the partisan politics," Justice said.
WVEA endorsed some Republicans, Lee noted. Like AFT-WV, the union endorsed Republicans Amy Nichole Grady and David "Bugs" Stover, who each knocked off incumbents in primary races for the state Senate.
WVEA also endorsed Republicans in House races such as Matthew Rohrback, Mark Dean, Tony Paynter, Roy Cooper and Trenton Barnhart.
"What we're looking for is people who want to move public education forward in West Virginia, regardless of political party."
Of Justice, Lee said, "on some issues his positions have changed."
As the target date approaches to reopen classrooms, Lee hopes the teachers organizations can still work effectively with the Justice administration.
"I would hope that he still sees us as a force for public education and his desire to do what's best for the education employees and the students of West Virginia," Lee said.
"I feel strongly that we all want the same thing, and that's a safe school environment for our educators and our students and the best possible education for our students, whether that be in person or remotely."