West Virginia's two big teachers unions are both questioning whether it's really safe for classroom instruction to resume next week, asking whether there's enough personal protective equipment.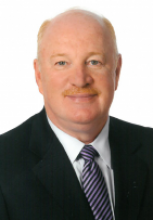 "My concern is that we're really not ready," said Dale Lee, president of the West Virginia Education Association.
In a separate interview, AFT-West Virginia's Fred Albert said, "I think there's a tremendous amount of uncertainty."
Albert made the same point during a press conference with Ben Salango, a Democrat challenging incumbent Gov. Jim Justice in the upcoming General Election.
Justice and the state superintendent of schools took umbrage at those assessments, saying officials have double- and triple-checked with counties about whether they have enough gear such as masks and hand sanitizer.
"When I say double- and triple-checking, the governor has assured us that at no point in time should I be shy about coming to him and asking for any help that I need," said state Superintendent Clayton Burch.
The governor and superintendent each said political motivations were behind the criticism. Both the WVEA and AFT-WV have endorsed Salango.
"I will not get caught up in any of the political nonsense. Because I have such an important job getting to Sept. 8," Burch said during one of the governor's regular coronavirus response briefings.
Then Burch specifically mentioned Lee, Albert and Joe White of the West Virginia School Service Personnel Association.
"There's a little bit of frustration when you hear folks go on and say teachers and schools aren't ready. And that happened today," Burch said. "To say our teachers aren't prepared is just completely false."
Lee spoke in a telephone interview with MetroNews, prompted by a reporter's call. The first concern he mentioned was personal protective equipment.
"Many places still don't have all the PPE in place that they need, in my opinion, even though you hear over and over 'Oh yeah we have plenty,'" Lee said. "I still hear from teachers who say 'We have a 16-ounce bottle of hand sanitizer.'"
Lee acknowledged that he can't verify that independently.
"I'm not out in the schools to check because nobody can be."
Albert spoke with MetroNews on the telephone, then appeared alongside Salango at a press conference and then appeared on MetroNews "Talkline."
Personal protective equipment also was at the top of his concerns. Although some counties seem ready, Albert said, others still have inadequate supplies. His conclusions were drawn what teachers have been telling him.
"They don't have the PPE that's been promised to them. Cleaning solutions, hand sanitizer, they don't have it," Albert said.
"We're being told that they don't have it or if they do have anything it's very minimal and doesn't seem to be enough to meet the needs."
Fred Albert, AFT-WV President, talks with @HoppyKercheval about his concerns regarding the upcoming school year across West Virginia. WATCH: https://t.co/wkudfIRZCB pic.twitter.com/jdBRdj3g2X

— MetroNews (@WVMetroNews) September 2, 2020
Salango, during a morning press conference outside AFT-WV headquarters in Charleston, also said he's been hearing reports of inadequate personal protective equipment.
He anticipated how the governor would respond to that criticism.
"Today, I suspect, he'll call this political," said Salango, a Kanawha County Commissioner. "It's not. This is about public safety."
When Justice and Burch were asked during the coronavirus response briefing whether there are lists of the equipment schools need versus what they have on hand, Justice first alluded to political motivations of those questioning the supply.
"You're smart enough to know political rumblings going on," the governor said.
Justice then said money is available if schools need more than what they have.
"You can listen to the garbage all day long, but I can't be any more clear we've got CARES money that we can move over there if needed," he said.
Burch concurred with that.
He said officials are beginning to assess how schools could be resupplied if they run out of what they need.
"We're beginning to collect that too and say 'How long are your supplies going to last?'" Burch said. "The governor is spot on when he says we're stockpiling."
No one specified that there is any kind of cross-check on supplies versus need, except by generally asking if counties have enough.
But Burch concluded, "When the governor says there are supplies, there are supplies."
While the governor's briefing was going on, the state's largest county, Kanawha, put out a series of tweets describing the dollar amount of its personal protective equipment.
The county says it has disposable face masks, gloves, touchless thermometers, disinfectant, alcohol wipes, hand sanitizer and more — with more financial resources available if additional supplies wind up being needed.
The county said its maintenance department built more than 200 sneeze guards for schools to save money rather than buying them.
Kanawha's school system said equipment is being distributed quickly, but more comes in each day.
KCS has been working to provide all schools w/ the PPE needed to keep staff and students safe this school year. For school re-entry, $427,053 in additional COVID-specific funding has been allocated to our schools and they have spent more than $250,000 so far on items such as..

— Kanawha County (@KCBOE) September 2, 2020
The KCS supply warehouse is ordering items & distributing them to schools quickly, while continuing to order addtl stock. Every day, more stock is coming in, being distributed, & replenished. Below are several photos of PPE at our warehouse which is being distributed to schools. pic.twitter.com/qPLzjWzf4I

— Kanawha County (@KCBOE) September 2, 2020
In more discussion of the targeted Sept. 8 start of school, Justice described current outbreaks at Point Pleasant Primary in Mason County, where school opening has been delayed after two teachers tested positive, and at Mingo Central, where five staff have tested positive.
Justice said more counties are on the edge of slipping to orange on West Virginia's color-coded map to depict community spread of coronavirus.
He said those include Cabell, Hardy, Putnam and Mercer.
"You've got to really tighten down with what you're doing there," Justice said.
Monongalia, Kanawha, Fayette, Logan and Mingo counties were already on orange today but still have a chance to improve before school starts. Monroe is red.
Counties that are on orange at 9 p.m. Saturday must switch to remote instruction to start the school year. Counties on red must stop classroom instruction and go to remote right away.
"I just wanted to bring you up to date," Justice said. "I know you can watch it yourself, but I'm telling everybody in the county to watch what you're doing."