Eight West Virginia counties were on red or orange Saturday evening, meaning children will receive instruction remotely and games are off.
A map at the state Department of Education revealed the weekly status at 5 p.m. Saturday.
Monongalia County was on red. Kanawha, Putnam, Fayette, Boone, Logan, Mingo and Monroe counties were on orange.
Gov. Jim Justice announced a significant change to the color-coded map system on Friday.
Counties that started the school year on orange had to do remote learning only. But previously, counties that started the school year and then turned orange could continue in classrooms with heightened precautions.
Now, under the change announced by the governor,  counties designated as orange will now have remote instruction until they have receded to yellow or green.
Citing rising case numbers, @WVGovernor announced that schools in counties designated as orange in the WVDE's 5 p.m. Saturday update will move to a full-remote learning model. Previously, counties that moved into orange could continue in-person learning: https://t.co/js5vFrHbew pic.twitter.com/NW7fQua6an

— WV Dept of Education (@WVeducation) September 12, 2020
Counties on red, the highest designation, have to halt all in-person school activities right away.
Monongalia County has been on red.
Kanawha, Putnam, Fayette, Monroe, Mercer, Logan, Mingo and Wayne were on orange entering this week, which meant they had to start the school year on remote learning. Mercer improved to yellow as the week began.
Pocahontas, Calhoun and Boone all moved to orange over the course of last week. On Saturday morning, a daily map showed Ohio and Cabell counties moving into orange.
By Saturday night, when the dominant map was unveiled, Wayne, Pocahontas, Calhoun, Ohio and Cabell were displayed as yellow.
A review panel made up of state health experts provided a couple of reasons for those changes.
Calhoun County was moved from orange to yellow at the panel's discretion. The panel said that's because Calhoun has had 13 cases that are linked and contained over the previous 14 days with no further evidence of community spread.
Ohio and Cabell were not orange on the Saturday evening map because it is based on data through midnight Thursday evening. State leaders said they have done that to provide enough time to go over the data carefully to make sure it does not include duplicate information, out-of-county cases or cases from congregate settings such as nursing homes or jails.
A daily map at DHHR's website from Saturday morning was based on more recent data through midnight Friday.
The colors are determined by daily positive tests adjusted for 100,000 population. Small counties are on a 14-day rolling average while bigger counties are on a 7-day rolling average.
Orange is a fairly broad category: 10 to 24.9 cases.
The orange designation also affects extracurricular activities.
Until now, prep sports teams on a red designation had to stop entirely. Counties on orange could practice but not play.
Justice on Friday announced his intention to change that and limit teams on orange to conditioning only. He said continued conditioning is meant to assure young athletes can avoid injury from falling out of shape if the season stops and then starts again.
Justice hinted on Friday that other changes to how the color-coded map affects activities in West Virginia could be considered.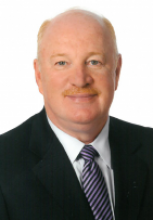 Dale Lee, president of the West Virginia Education Association, said the governor's decision about the orange designation was appropriate.
"I think that's absolutely the right call," Lee said when contacted Saturday evening. "I think the governor is putting the safety of our educators and our students first in that decision. In these cases we're trending upward. We're leading the nation in the Rt number. We're seeing more and more cases everywhere around the state.
"We have to put safety first, so I concur wholeheartedly that not going to school in orange is the right move."