CHARLESTON, W.Va. — The statewide color-coded map, which has become the oracle of a week's worth of school instruction and sports activity in West Virginia, yielded some of the most positive results since it was implemented this week. However, despite the improved status on the map, some counties are finding other problems which have resulted in school closure.
Tucker and Barbour counties were both in the "green" status on Saturday's map. The color means students could attend classes in person this week under the pandemic restriction plan. But in Barbour County, classes have been halted along with sports activities until Thursday at least. In a message to parents Sunday, school officials noted two known cases of COVID-19 in two different schools. Other test results are pending.
Tucker County experienced a similar situation with positive cases in three students as well as three staffers. Along with those positive case, 19 staff members in Tucker County schools have been forced to quarantine and the county doesn't have enough substitute teachers to fill the gap.
"We have a statewide teacher shortage. We've known that and we're short on substitutes," said said State Superintendent of Schools Clayton Burch on Monday's MetroNews "Talkline."
Clayton Burch, West Virginia State School Superintendent, joins @HoppyKercheval to discuss how things are going at this point. WATCH: https://t.co/wkudfIRZCB pic.twitter.com/N4esAV8DOr

— MetroNews (@WVMetroNews) September 28, 2020
Burch said the state Department of Education is working with the Higher Education Policy Commission on an emergency program which would enable prospective teachers to sub into those classrooms even as they are still working to receive their teacher certifications.
"The outbreaks are only part of the story," said Burch. "We may have other schools closed for contact tracing."
Barbour and Tucker are the most glaring examples. There are situations in many counties.
Two positive cases associated with the Moorefield High School's football program have forced the school into remote learning through Wednesday at least. The entire fifth grade class at Doddridge County Middle School is in quarantine after a positive test involving two students there and potential exposure to a host of other students. Harrison County has a positive cases at one elementary school, two central office staffers, and two county volleyball teams are now on quarantine as part of the outbreak there.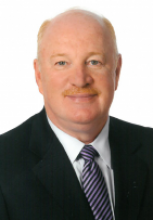 According to the Department of Education's outbreak page, 15 West Virginia school districts are showing 39 cases of COVID-19 but West Virginia Education Association President Dale Lee said Monday teachers are concerned about the constant changes in the maps but also the lack of reporting by some counties.
"What equally bothersome to them is the seemingly not reporting at schools," Lee said.
Burch said the outbreaks, which are the only things reported on the Department of Education website, are "only part of the story."
"We have several other schools that may be closed due to contact tracing but hats off to the local health departments that are really stepping in and working with our local school districts," Burch said.
Burch is urging school communities to take steps to reduce the outbreaks.
"What we're finding is it's the adults. We need to be wearing masks more often and be more diligent about our social distancing whether we're a bus driver, teacher, or an assistant teacher."
Burch has maintained from the start the best way for West Virginia children to learn is in a classroom in front of a teacher in person, where the interaction can be smooth and spontaneous. He doesn't like the idea of virtual school except in very limited and unusual cases. Burch wants to see the day come sooner, rather than later, when we can get rid of the virtual learning for good and return to five days in-class schedules.
"The remote learning we know statewide is just not effective. There is no substitute for a teacher to be face to face with a student," he said.
However, despite improvements it appears very unclear as to when that day will arrive in West Virginia.