MORGANTOWN, W.Va. — The first WVSSAC state championship of the 2020-2021 high school sports season is set for next week on the Jones Course at Oglebay Resort in Wheeling. 24 teams and several individuals have qualified through regional competitions earlier this week. The 36-hole event begins Tuesday and concludes on Wednesday.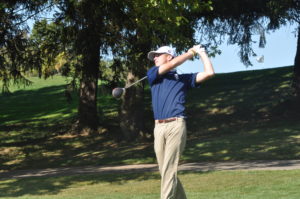 Two of the three individual champions return to defend their 2019 titles. Brooke's Ryan Bilby is the defending Class AAA champion and Todd Duncan of Shady Spring won the Class AA title.
Only one of the three team champions is back in the field. St. Marys is seeking their second consecutive Class A championship.
Class AAA Teams:
Buckhannon-Upshur
Cabell Midland
George Washington
Jefferson
Parkersburg South
Washington
Wheeling Park
Woodrow Wilson
Class AA Teams:
Herbert Hoover
Keyser
North Marion
Point Pleasant
Roane County
Robert C. Byrd
Shady Spring
Winfield
Class A Teams:
Moorefield
Notre Dame
Pocahontas County
Sherman
St. Marys
Wahama
Webster County
Williamstown