The Public Employees Insurance Agency says it will not raise rates or cut benefits for the coming year's plan.
"No changes to premium, no changes to benefits for any of the populations we serve," PEIA Director Ted Cheatham said today.
Increased out-of-pocket costs were a major factor in a statewide teachers strike two years ago, resulting in the formation of a PEIA Task Force to make recommendations for long-term stability.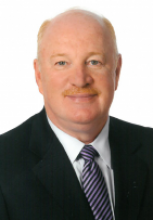 With that history in mind, West Virginia Education Association President Dale Lee raised questions during a PEIA Finance Board meeting about the financial future of the plan.
"I appreciate there's no changes for employees again this next year," Lee said. "Our concern is, what are we going to do next."
A long-term financial chart distributed to the PEIA Finance Board showed anticipation of a 7.5 percent increase in costs in 2023, a 7.9 percent cost increase in 2024 and 8.2 percent in 2025.
"Our concern from WVEA is, what's going to happen after this 2022 fiscal year and what we are facing?" Lee said.
"We know there's going to be increases somewhere and either the state has to put more money in, the governor has to put more money in or whoever puts more money in," Lee said.
PEIA's finances have been relatively stable the past couple of years. And the agency still has a reserve of $105 million established by the governor and the Legislature.
So, Cheatham said, it depends.
"Should we tap that money and would we tap the full amount we need, or just some of it so we have a partial increase? That's yet to be determined," Cheatham said.
Lee said those questions should be a focus of this year's legislative session.
"It looks like we're going to have a lot of work at this upcoming legislative session, getting some things in place so that our long-term future of PEIA is more solvent or steady," Lee said.
This coming year's PEIA plan will be presented to the public at a series of hearings around the state.
Public hearings are planned for a teleconference on Nov. 10;  at the Beckley-Raleigh County Convention Center on Nov. 12; at WVU Erickson Alumni Center, Morgantown, on Nov. 16; at the Culture Center, Charleston, on Nov. 17; and Holiday Inn in Martinsburg on Nov. 18.
Because of the ongoing coronavirus pandemic, Cheatham said social distancing precautions will be in place.
Lee suggested that because there are no major changes planned, crowds will probably be light for those public hearings. But he said they could be crowded in future years.
"For this year with no changes there's probably not going to be a lot of people go to the public hearings," Lee said. "But for next year, if we don't get increased funding from the Legislature, which is so important, if we don't get things put in place to have a long-term solution for PEIA, I imagine we'll see these public hearings flooded with people once again."
The PEIA Finance Board also discussed a proposal to re-bid a Medicare supplemental prescription drug contract that covers about 50,000 people.
Cheatham said the re-bid is a matter of due diligence and that people under the program should notice no change.
"There's no financial issues, there's no quality issues, there's no service issues. It is truly our job to bid this out," Cheatham said.
The Medicare Advantage Prescription Drug program contract went to Humana in a 2015 bid. Humana won a five-year contract with two options to renew for additional years. It's roughly a $100 million contract.
The plan is for Medicare-eligible retirees to cover medical and prescription drugs. Medicare covers roughly a thousand dollars a person per month. PEIA supplements that.
Over the years Humana has operated the plan, rates have gone down 10 percent.
It's possible Humana could win the contract again.
"If Humana has been happy with what they've gotten out of this arrangement to be one of the bidders. It's very possible we could have no changes with anything," said Administration Secretary Allan McVey, the chairman of the PEIA Finance Board.
PEIA has already awarded a contract to a consultant to work on writing a request for proposal and scoring it.
The contract winner could be named early next year, with the provider taking over Jan. 1, 2022.
That timetable would give a vendor nine months to a year for transition — if there is one.
Either way, the benefits are defined by PEIA, Cheatham said.
"There will be no changes to benefits. So if you're seeing a doctor today, you can still see that doctor," he said.
"I can't imagine there's much disruption."