PARKERSBURG, W.Va. — The 10-day early voting begins Wednesday across West Virginia and county clerks around the state are putting the finishing touches into preparation.
In Wood County, five locations will be open to vote in-person from Wednesday to Oct. 31 including the Old Williamstown Elementary, Vienna Community Building, Annex beside the courthouse, Mineral Wells VFD, and Blennerhassett VFD.
Mark Rhodes, the Wood County Clerk told MetroNews that workers in the county finished training on Saturday headlined by precautions due to COVID-19.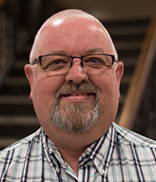 "Poll workers will be provided with masks and face shields. We have hand sanitizers available at every location. We are going to provide Q-tips to use as a stylist on the equipment," he said.
Rhodes said around nine workers will be at each of the early voting locations in the county. Each location will be opened by a county clerk employee in the mornings and have an employee in the evenings to pick up the voted ballots to return to the courthouse.
He said he expects a busy early voting period based on people trying to avoid crowds with health concerns on Nov. 3. He said citizens even showed up Tuesday to vote, thinking the period began.
"We expect the first couple of days to be busy and then I'm going to say closer to the end of early voting to be busy," Rhodes said.
Rhodes said voting in-person will be safe this general election as no COVID cases were reported from the primary.
Deak Kersey, the General Counsel for the WV Secretary of State's Office echoed Rhodes' statement on safety during Tuesday's MetroNews 'Talkline.'
"The polling places are being well maintained and sanitized," he said.
In Wood County, Rhodes' office mailed out 6,300 absentee ballots and have received 4,400 back as of Tuesday. He said that is compared to the 847 absentee ballots sent out in the 2016 general election.
Rhodes said voters should not forget ID whenever they decide to come vote.
"If they are a first-time voter, they are going to need a state-issued ID such as a driver's license, a concealed weapons cards, something with their photo and name on it," he said.
"If they are not a first-time voter, then a voter's registration card, utility bill, driver's license will all work."
.@KerseyDeak, General Counsel for the WV Secretary of State's Office, speaks with @HoppyKercheval about how mail-in ballots are handled. WATCH: https://t.co/wkudfIRZCB pic.twitter.com/57tiSUyJjj

— MetroNews (@WVMetroNews) October 20, 2020