West Virginia's candidates for Attorney General debated a challenge to the Affordable Care Act, responses to the state's opioid epidemic and their relationships to national politics today on MetroNews' "Talkline."
Incumbent Attorney General Patrick Morrisey, a Republican, and attorney Sam Petsonk, a Democrat, debated vigorously for about an hour.
It was their only face-to-face meeting as Morrisey seeks a third term and Petsonk attempts to unseat him.
MORE: Morrisey, Petsonk bring different experiences to attorney general contest
.@HoppyKercheval asks @MorriseyWV why he is running for Attorney General again, and @Sam4WV why he wants to run against Morrisey. WATCH: https://t.co/wkudfIRZCB pic.twitter.com/KT0Q8NMSdm

— MetroNews (@WVMetroNews) October 28, 2020
Their discussion of the Affordable Care Act has near-immediate, practical repercussions because the Attorney General's Office under Morrisey is backing a challenge to the law, with the U.S. Supreme Court set to hear oral arguments Nov. 10, a week after Election Day.
Petsonk contended that 200,000 West Virginians are at risk of losing their health insurance as an outcome.
"Mr. Morrisey may say he has no intention to take these health insurance plans from people, but that's a cold, hard fact," Petsonk said today.
Morrisey countered that's a "doom and gloom" view, saying his true fight is against the individual mandate that requires the purchase of insurance and "the skyrocketing premiums of Obamacare."
He has contended protections for people with pre-existing conditions would continue, although the details are less certain. A legislative bill backed by Morrisey to assure coverage of pre-existing conditions never made it out of a House committee last year.
Nevertheless, Morrisey said, "President Trump and I agree we need to protect people with pre-existing conditions."
Even if that were the case, though, Petsonk said thousands of others would be at risk of losing their healthcare. More than 179,000 people are enrolled in the state's Medicaid expansion program, with thousands of others receiving a subsidy on the marketplace.
"He filed a brief that said West Virginians are asking that the Supreme Court invalidate the entire law and that the court render that law unenforceable anywhere," Petsonk said.  "He's absolutely taking this health insurance from West Virginians."
Morrisey became Attorney General in 2013 after unseating five-term incumbent Darrell McGraw, a Democrat, by about two points. He was re-elected in 2016 over former delegate and businessman Doug Reynolds by about 10 points.
Morrisey, a Charles Town resident, grew up in New Jersey and later worked at a couple of Washington, D.C., law firms, where his representation of pharmaceutical companies has been a focus of criticism.
"This problem has spiraled out of control under Mr. Morrisey and everyone knows it. Most people know he used to lobby for the prescription drug industry," Petsonk charged.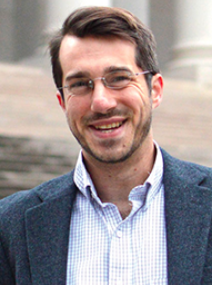 Petsonk, a Beckley resident, has worked in labor and employment law, particularly black lung benefits. He was a legislative assistant for longtime Senator Robert Byrd, a Democrat.
Morrisey repeatedly attempted to tie Petsonk to Senator Bernie Sanders, a Democratic Socialist and former presidential nominee. He also alleged Petsonk is a supporter of positions such as "defund the police" and the Green New Deal.
"What you have on the other side is a far-left view of the universe," Morrisey said of Petsonk.
Petsonk countered, "It's completely ludicrous of him to say Bernie Sanders is my hero." And: "I don't support defund the police. I support listening to the police."
Petsonk later added, "He's trying to just talk about name-calling because his record is so dismal."
.@HoppyKercheval asks @MorriseyWV what the authority of the jurisdiction of the Attorney General's office is, and @Sam4WV describes what he sees as the responsibility of the Attorney General. WATCH: https://t.co/wkudfIRZCB pic.twitter.com/5Mc2el0cxt

— MetroNews (@WVMetroNews) October 28, 2020
While Morrisey characterized the Attorney General's Office as aggressive in fighting West Virginia's opioid epidemic in court, Petsonk argued that too often the state has sued and settled.
"His record is dismal. It's a disaster," Petsonk said.
Morrisey said the state has been active in suing the pharmaceutical industry. He pointed toward West Virginia's rejection, along with other states, of a proposed $18 billion settlement with three leading opioid distributors — taking the position that was a lowball offer.
"People in West Virginia know the very strong record attacking the opioid epidemic," Morrisey said.
.@MorriseyWV and @Sam4WV discuss with @HoppyKercheval about the ongoing opioid epidemic currently going on in West Virginia. WATCH: https://t.co/wkudfIRZCB pic.twitter.com/YUJyDBs22K

— MetroNews (@WVMetroNews) October 28, 2020
Early voting in West Virginia continues through this Saturday.
Election Day is Nov. 3.