Gov. Jim Justice wants to open West Virginia classrooms in two weeks even as coronavirus spreads, but teachers unions are pushing back with a focus on local school systems.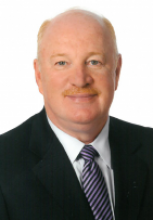 "We're working with our locals so that each county can come up with a plan to modify whatever fits their county," said Dale Lee, president of the West Virginia Education Association. "Each county has the responsibility."
There are already examples of counties deviating from what the governor has laid out.
Taylor County voted on its own color-coded system that essentially allows for more classroom instruction as the rate of virus spread declines. Orange and red will move the county into remote instruction at all grade levels.
Marion County's school board unanimously voted Monday evening in favor of going remote for all grade levels if the county is shown on the state map as red, indicating the highest levels of covid spread.
The baseline for Marion County will continue to be a two-day, two-cohort blended schedule. One group attends school Monday and Tuesday, then Wednesday is an off day to keep the school clean, then Thursday and Friday are distance learning. The second group mirrors that.
Any decision to go back to 4 days a week in classrooms would take place when deemed safe by the Marion County Health Department and the local school board, according to progress with vaccinations and levels of covid spread.
"I think it's more a following the science and following the health department recommendations and the local needs. No one disagrees it would be best if everyone was back in school. The timing is the question," said Marion County school board President Mary Jo Thomas.
"We have a lot of children being raised by grandparents. In looking at our local situation we felt it was best if we continue on this path, but not ruling out the opportunity of doing the other if the health professionals, the education professionals believe the science is right."
That local schedule differs from what Justice laid out last week for the entire state.
Justice announced Wednesday that the state's elementary and middle schools would return to five-day-a-week in-person instruction on Jan. 19 no matter how the COVID-19 map depicts the spread of coronavirus. So, school would resume at those grade levels even at orange or red on the map.
Justice said high schools would also resume classroom instruction Jan. 19 unless school is within a red county on the daily map. The state Department of Education said Justice's announcement means the Saturday school alert map would no longer be used.
His announcement caught officials in Marion County, for instance, by surprise.
"When the governor made his announcement the other day, that was the first we'd heard about it," Thomas said.
Today, all 55 counties were depicted as orange or red — the highest virus levels — on the state's map. West Virginia recorded a daily positivity rate of 12 percent.
"To me, it's very disturbing they've chosen to not do a map because it's one of the tools in your toolkit," Thomas said.
The governor has said there's little evidence of virus transmission in classroom settings so far.
"I can't make it 1,000 percent safe. I can't make it perfect," Justice said Monday. "I can't part the seas or calm the seas."
With a post-holiday virus surge anticipated and the pace of vaccine rollout unsettled, Marion County's Thomas sees too much uncertainty right now.
"We felt there were so many unknowns right now that we were not comfortable in putting people at risk. Now, do we all wish we could be back? Absolutely." Thomas said. "We think this was too much of a stretch right now."
The American Federation of Teachers-West Virginia, one of the state's big unions, put out a statement Monday saying it would have an emergency, virtual meeting of its local presidents. The union is also encouraging members to fill out a survey about the return to classrooms.
"Since the onset of the pandemic, AFT-WV's message has been clear and consistent: Our members want to return to schools, but ONLY when it is safe for staff and students," the union stated Monday.
"The Governor's announcement to return to in-person learning on Jan. 19 comes at a time our state is experiencing record numbers of infections, deaths and hospitalizations. This abrupt about face by Governor Justice has educators and parents scratching their heads in confusion."
AFT's leadership described a joint meeting this week with the leaders of the West Virginia Education Association and the West Virginia School Service Personnel Association.
Speaking on MetroNews' "Talkline" today, the WVEA's Lee proposed a closer look at blended schedules, like the one embraced by Marion County.
"Why are we not looking at some blended models where we can bring some kids in and still have space?" Lee said.
He added, "I would much rather err on the side of caution than to look back and say we could have done something different and saved people."
But Lee said it's unclear what pressure local superintendents might face.
"How much pressure they're getting not to do that, I can't answer that," he said. "I do know a number of our people don't feel safe going in with full students five days a week."
West Virginia Education Association President @WVEADaleLee joins @HoppyKercheval via Skype to discuss school restarting and his concerns. WATCH: https://t.co/wkudfIRZCB pic.twitter.com/wnITNhD6Ka

— MetroNews (@WVMetroNews) January 5, 2021
The president of the West Virginia Association of School Administrators, Stephen Wotring of Preston County Schools, wrote a Dec. 21 letter in support of changes to make returning to classrooms easier.
"The color-coded map system, as a measure of school safety, served as a starting point for our state but, there is now ample evidence that the measurement of
community infection spread is significantly divergent from the spread of the virus documented in our schools," Wotring wrote, describing an infection rate in schools of about 0.5 percent, a much lower level than the statewide community infection rate.
"The safety protocols enacted by schools are the most stringently instituted in the state. To date, the vast majority of our school systems have had a zero rate of transmission within the school. Thus, we contend that schools, as they were previous to this viral outbreak, are the safest place for both adults and children in any community."
Last week, state Superintendent Clayton Burch cited the letter, describing it as representative of 55 county superintendents. But "we're going to rely on our local superintendents," Burch said last week. "We've heard the governor say he wants local control. We still need our local superintendents to make these very, very tough decisions."
On Monday, Burch and state school board President Miller Hall responded with their own letter of support.
"Your letter reinforces what I have heard first-hand from principals, teachers, counselors and service personnel during my travels across the state – students need to be back in school in person because their academic progress and success hinges on the instruction and guidance they receive from their teachers," Burch wrote with Hall's support.
"These relationships and the learning process are greatly interrupted when students move to online and remote platforms."
In Monongalia County, eighth grade teacher Heather Deluca Nestor said she's not confident yet that the situation is safe. She is also the president of the Monongalia County Education Association.
"One of the reasons we haven't seen the large transmission rates in schools is because lots of schools have been remote," she said today on "Talk of the Town" on WAJR Radio.
Once classroom learning resumes, Deluca Nestor said, there will be much more mixing of crowds of students. She described a crowd of almost 30 students lingering in the hallway while classroom desks are cleaned.
Deluca Nestor advocated for a local decision on the best approach this spring.
"I do believe it should be up to the local counties," she said.