The West Virginia Education Association says counties should call the shots on how students return to the classroom this spring.
The union released results of a poll of members, concluding that teachers would feel more comfortable returning to classrooms on a hybrid schedule or if they have all had their vaccinations completed.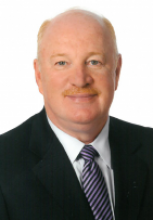 "It is simply too early to return without adequate safeguards in place," WVEA President Dale Lee said today.
Decisions about the return to school differ at all levels right now, while coronavirus levels continue to be very high. These decisions are also being made as vaccine doses are being provided to teachers ages 50 and above.
Gov. Jim Justice has said all public and private schools should return to classrooms by Jan. 19, but the governor also alluded Monday to guidance by the state school board.
A state board meeting is scheduled to meet Wednesday. Board President Miller Hall has already said he will make a motion allowing counties to return with hybrid schedules if they choose. Hall specified that his endorsement will not include remote learning models.
"I applaud Miller Hall and the state board for understanding this may not be the time to go back full time," WVEA's Lee said.
And individual county boards are already making their own decisions. On Monday night, the Preston County school board voted to continue remote learning until Feb. 8. Lewis County's school board voted Monday evening to support a blended schedule starting Jan. 19. Lewis County also plans to close all schools for the following week if the state's map is red on a Friday.
Kanawha County, the largest in the state, scheduled an 8:30 a.m. Wednesday meeting with a single agenda item, school re-entry for the spring semester.
For people who are wondering which level of government would call the shots on school re-entry, Lee pointed toward the counties.
"We have 55 school districts and those 55 know what's best for their counties and their students and their employees. I would contend their county is the one they should be listening to," Lee said during a teleconference with reporters. "I would contend that is indeed who they should listen to."
Governor Justice has contended remote learning has led to students falling far behind academically, and he has repeatedly said classrooms are safe from the spread of virus.
But during a Monday briefing, the governor nodded to the state school board's guidance.
"As far as going back to school and everything, I think that's a call for the Department of Ed," Justice said. "From my standpoint, we want the locals to have input in their decision-making and processes."
But, "from the standpoint of schools just deciding that 'we're not going to open the school and we'll stay out of school and be 100 percent remote,' I don't think that will be a possibility. However, that will be a decision of the Department of Ed, and that's not my call on that."
If the rest of the state board accepts Hall's recommendation, counties that are ready to return to full in-person instruction would begin Jan. 19, and those wanting to continue with blended instruction could do so until all school employees are vaccinated.
Last week, 9,140 educators and school personnel received the vaccine. First doses were given to employees 50 years of age and older as a priority. Distributions will continue during this week too.
"We continue to advocate for the return to full, in-person instruction because our children so desperately need to get back to school," said state Superintendent of Schools Clayton Burch.
"I respect the ability of local-level decision-making; however, our collective purpose must remain focused to ensure the constitutionally mandated educational goals of quality and equality are achieved."
Lee said the teachers union will make its position clear to the state board by submitting comments in advance of the virtual meeting. Lee called it ironic that public access to state board meetings remains limited.
He said the survey is a way to show state leaders how classroom teachers are concerned.
"They are having their voices heard," Lee said. "It's not just the leadership. It's our rank and file members who are insisting their voices be heard. To me, that's important."
.@WVEADaleLee, President of the West Virginia Education Association, speaks with @HoppyKercheval about the results of a survey of teachers on returning to school. WATCH: https://t.co/wkudfIRZCB pic.twitter.com/udLcFQ7ssX

— MetroNews (@WVMetroNews) January 12, 2021