A Kanawha Circuit judge denied a temporary restraining order for teachers unions who wanted to hold up a return to classrooms long enough to give educators enough time for two doses of covid-19 vaccine.
Judge Carrie Webster made the ruling Tuesday afternoon at the end of a hearing that lasted more than two hours. She concluded the case did not reach a standard of irreparable harm.
"I think there is greater risk, but without certainty that people will become gravely sick or will contract it and have adverse health consequences. It's speculative," Webster said. "The reality is, people are working every day in environments that are less safe than the school system."
American Federation of Teachers-West Virginia issued a statement shortly after the ruling to express disappointment. The union said it was considering legal options.
"AFT-WV still believes these decisions are best left to the local boards of education, who are elected by the citizens of their communities to govern their local schools," said AFT-WV President Fred Albert.
The West Virginia Education Association also expressed disappointment.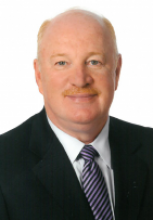 "Decisions to teach in-person, remotely, hybrid and online should be a local decision, made by those who are the most impacted and who best understand how to best educate students safely," stated WVEA President Dale Lee.
"While some areas may be able to safely return to in-person learning, for others it is an entirely different situation. A 'one-size-fits-all' does not fit the learning needs all of our students when it comes to instructing our children or to returning to in-person learning in the middle of the pandemic."
The return to classrooms has been a battle in West Virginia and nationally.
Gov. Jim Justice set a goal of returning to classrooms by Jan. 19. The state school board laid out a mandate that allowed for a hybrid schedule, with students alternating between in-class and online learning. High school grades would stay home if a map of covid spread is at the highest level.
All West Virginia counties — some under pressure — have agreed to the standard laid out by the state.
On Tuesday, the U.S. Centers for Disease Control and Prevention announced conclusions that schools are largely safe places to gather if masks and social distancing are enforced.
Judge Webster weighed health risks against the well-being of students, some of whom have bad home environments or lack access to internet.
"I give deference to the board of education," she said. "I do believe it is vested to act as the policymaker for the public school system in West Virginia. I do not find that what they have done through their policy with the protective measures in place has created the type of irreparable harm that has been asserted in the petition."
Webster heard complaints from the American Federation of Teachers-West Virginia and the West Virginia Education Association, separate filings that were rolled into one case.
The unions aimed to halt in-person teaching in Kanawha County until all education employees have the opportunity for a second vaccine dose. That's likely to be provided in the first and second week of February, although recent issues about national supply have made that less clear. Experts say vaccinations need a week to become fully effective, too.
"It is our position that the brakes should be pumped slightly to get to the middle of February and get the vaccine for the teachers who want it," said Jeffrey Blaydes, a lawyer for AFT-WV.
He added, "We are not asking for a lengthy, unlimited period of time. We are simply asking you to pause and let these folks get their second vaccination. Several weeks of remote instruction makes sense."
The teachers unions also wanted a court ruling for the authority of local boards of education "in protecting the health and safety of the community and their students and education employees." The unions suggested such a ruling would protect the constitutional rights of teachers and service personnel statewide. Webster did not rule on this aspect of the case today.
The lawyers for the teachers unions acknowledged that the option for hybrid schedules reduces student population at any one time, but they said that doesn't go far enough to minimize risk.
"Try to socially distance when an 8 year old comes up and says I can't zip up my coat," Blaydes said. "Or when you are doing lunch duty in your classroom and everybody has the mask off and one of the kids has trouble opening the ketchup."
The lawyers for the teachers unions argued that while teachers still don't have the protection of a full vaccine regimen, they also have lost the protection offered by the state map that dictated remote learning for all grade levels when community covid levels grew high.
"The pandemic is clearly bad and getting worse, but the state's reaction is to go from remote learning to less and less and less remote," said Andrew Katz, lawyer for WVEA.
The attorney for the state school board, Kelli Talbott, said there are precautions in place for teachers but that officials have to balance health concerns in the classroom with risks if students stay home — falling behind, getting depressed or contending with the long-term effects of poverty.
"If there is no public interest in seeing our kids in school, I don't know what public interest means," said Talbott, a lawyer with the state Attorney General's Office.
The teachers unions filed suit against Kanawha County, the state's largest, contending that would set a precedent for the rest of the state. Lindsey McIntosh, counsel for Kanawha County, agreed that remote learning puts many students at risk of falling behind.
And McIntosh questioned whether second doses of vaccine can be accomplished as swiftly and efficiently as the unions portrayed.
"Without having them scheduled, this may be another prolonged delay that we cannot afford and that our children in schools cannot afford either," McIntosh said.
President Biden has described returning to classrooms as one of his top priorities, but the new president has said that must be done with attention to safety. Biden has asked Congress for $130 billion to to reduce class sizes, improve building ventilation, pay for protective gear and ensure nurses are available. And the president has promised better federal guidance.
"Today we're directing the Department of Education and the Department of Human Services to immediately provide schools and communities with clear guidance and resources to safely reopen the schools and child care centers," Biden said on his first day in office.