After contentious debate, the state Senate passed a bill giving county commissions more control over the actions of local health departments.
Democrats in the Senate said the bill would make community health decisions too subjective to the whims of the public. Senate Republicans said the bill would make health departments more responsive to the public.
"It's a very contentious bill, I get that," said Senate Health Chairman Mike Maroney, R-Marshall, who spoke in favor of passage.
Senate Bill 12 passed 21-13 after debate of about an hour. The bill now goes to the House of Delegates.
The bill would require county commissions and other health-appointing agencies like city governments to approve or disapprove rules passed by local health boards. It would require a public comment period on new or amended rules. It also requires health boards to post new rules on the State Register.
The American Cancer Society's Cancer Action Network has opposed the bill throughout the legislative process and put out another statement today say it's against "legislation that would take away local control and make it harder for county health departments to enact future smoke-free air and other public health regulations in communities.
"These regulations protect West Virginia citizens from exposure to secondhand smoke and improve public health."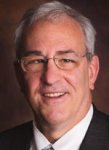 Senate Judiciary Chairman Charles Trump, R-Morgan, made a lengthy speech in favor of the bill. He said it does not diminish his admiration for local health department staff.
But he said it would provide a check on bureaucratic powers.
"It's a good government bill. Government belongs to the people. We are their servants. We are their instruments," Trump said.
"Enormous power has been handed off to unelected representatives of the executive branch, largely. They wield enormous power and they are not accountable by elections to the citizens. The reason I like this bill is, I think it forces balance."
Senator Mike Romano, D-Harrison, said the bill would take decision-making power out of the hands of experts and give it to local politicians instead. Romano is a former Harrison County Commissioner.
"We are simply taking public health out of the hands of experts and giving it to people like me, county commissioners," he said. "We're going to put public health decisions in the hands of people whose primary concern in many cases is their political future."
Several Democratic senators said local governments don't support the bill.
"I bet you all have heard from county commissioners. They don't' want this bill. Public health workers are working so hard. We stick a finger in their eye," said Senator Ron Stollings, D-Boone, a local physician. "This is a bad bill. It's an anti-public health bill."
Senator Richard Lindsay, D-Kanawha, agreed.
"No one wants this bill. My county commission doesn't want this bill," he said. "The way the system works is fine."
Senate Minority Leader Stephen Baldwin, D-Greenbrier, described earlier committee testimony by Mercer County Commissioner Greg Puckett, a Republican. "This is not a partisan issue," Baldwin said.
Puckett, who also serves as a member of the Smoke Free West Virginia Coalition, was also a guest today on MetroNews' "Talkline." He again described his reservations about how Senate Bill 12 would work in practice.
"You can take a variety of health issues that never should be politicized," he said. "The first rule of public health is to do no harm. But when you take that and put a political spin on it you're opening up to potential litigation, not only at the health department but back to the county.
"Public health needs to remain local. It needs to remain there for what its purpose is and that's protecting the public at all costs."
.@GregPuckettWV speaks with @HoppyKercheval about the bill that gives county commissions oversight on county health department rules. WATCH: https://t.co/yCFQ3nDJuy pic.twitter.com/7LcAcM4Qs5

— MetroNews (@WVMetroNews) February 23, 2021