CHARLESTON, W.Va. — The state Board of Education voted Tuesday to mandate all elementary and middle schools in West Virginia return to a five day a week in-person instruction schedule beginning March 3.
The board took its vote after hearing from state Coronavirus Czar Dr. Clay Marsh who told board members such a return would be safe.
"The classroom is a safe place to be," Marsh said. "The K-8 classroom—there is a tremendous amount of really good data to suggest that it is even a safer place to be than staying in your community."
MORE see school board motions here
The board's motion requires all county school systems to return to the full-time schedule. Counties will be allowed to request a waiver to use one day a week to catch-up if a local virtual program is being used. Some teachers are doing both in-person and virtual instruction. The motion also requires mitigation efforts, including mask wearing and social distancing to continue.
State School Board President Miller Hall said he believes the board can trust Marsh and the other experts who have been involved with the COVID-19 pandemic since the start.
"If we can't take what he says and make a decision based on what he says and we always say decisions are made on data–shame on us," Hall said.
Some counties have already returned to full-time instruction weeks while other county school boards have voted to do so soon. Other counties remain on a blended schedule with students attending in-person two days a week and having remote education the other two days.
According to information from the state Department of Education, there are currently 14 counties operating under a blended schedule, 23 under a 4-day schedule and 18 counties operating under a 5-day schedule.
MORE current instruction models
The state BOE first mandated the return in a vote last month but allowed for the blended schedule option until vaccination numbers for school workers improved.
Hall said 21,400 of the 37,365 school employees have been fully vaccinated. Hall said it's not everyone because of a shortage of vaccine doses but it's enough.
"We can't put arms in shots if we don't have it. If we don't have it how can we put it in arms? We can't. But does that mean that we can't have school? The answer is no," Hall said.
The state Board passed a second motion that says high schools should attend five days a week unless the schools county is red on the COVID-19 daily alert map. There haven't been any red counties for more than a week.
West Virginia Education Association President Dale Lee asked school board members Tuesday to continue to allow the blended learning model.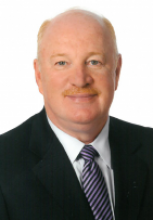 "Since the COVID-19 pandemic barreled into our lives, our driving concern has been and continues to be the safety of our students, their families and educators. West Virginia educators have done the impossible to reach each student even with the lack of technology and broadband, all the while caring for their own families," Lee said. "It is imperative you do the right thing for our students and our public schools and maintain the flexible, blended learning model. Respect educators' professional judgment in safely teaching our students."
Hall seemed to take issue with Lee's comments later in the meeting. Hall said the state BOE has been putting the safety of students first.
Board member Debra Sullivan included in the board's motions wording that thanked teachers and other school workers for their dedication and creativity during the pandemic. Sullivan said she recently attended a school worker vaccination clinic in Kanawha County.
"They were glad to be there. You looked in their eyes and you could see hurt and weariness but this is what we do as educators. We do put ourselves all into our children," Sullivan said.
Both the WVEA and American Federation of Teachers-WV challenged the state School Board's previous mandate but Kanawha County Circuit Judge Carrie Webster rejected a temporary restraining order.