CHARLESTON, W.Va. – Brad Smith, Intuit Chairman of the Board, Kenova native and business leader in Silicon Valley believes West Virginia is on the cusp of entrepreneurial greatness.
Smith, a Marshall University graduate, was the keynote speaker for the 3 Steps to StartUp WV Tech Entrepreneur Virtual Venture Fair on Tuesday. He expressed the state's current start-up mentality when it comes to business and says the state is poised for a great chapter post-COVID-19 pandemic.
He said the state's people and natural resources align with four secular trends that are starting to be the 'tailwinds' and 'shaping the future.'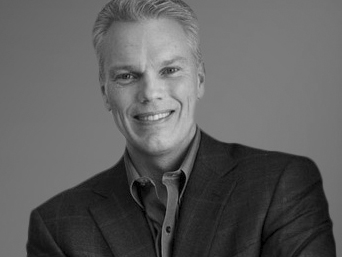 The first trend he spoke on is a lean into entrepreneurial upstart activity coming out of school systems in West Virginia including the K-12 system and major universities. Smith said 75% of students coming out of school want to start their own business now, a flip from when he came out of school.
"We have this notion that there's a right generation of people who want to become entrepreneurs and an education system prepared to develop them," Smith said.
The second trend is the lean to experimental learning and thinking in the school systems. He said brains are different in this generation, noting it changed after 2000.
Smith noted activities such as the science adventure camp at West Virginia University and learning STEM through outdoor activity are very important.
"We have to learn to educate them differently. We can't lecture for 45 minutes, give them a quiz, and see if they memorized it. Instead, they have to learn by doing," Smith said.
The third and fourth factors are remote work and how rural is becoming the new urban. Smith said around 37% of S&P 500 employees are permitted to live anywhere in the United States and still work. He said that puts West Virginia 'on the map' based on the communities and opportunities in the state.
"When you put all that together. You have amazing people many of whom are descendants of Mountaineers who learned how to blaze trails and not follow paths. Now they are surrounded by an education system that is leaning into an entrepreneurial mindset," Smith said.
"We are on the cusp of something."
Smith compared what West Virginia is close to, to what has happened in Ireland with an economic resurgence in the past few decades.
He added a few pointers to successful entrepreneurship that includes looking around at the problems a person sees in life and begin to think of solutions. Smith said the most important step is falling in love with the problem and not the solution.