Senator Shelley Moore Capito, R-W.Va., led the rollout of a narrower Republican counterproposal to President Biden's infrastructure proposal.
"We're ready to sit down and get to work on this," Capito said during a noon press conference. "I think that's probably the biggest message we want to put forward today, that this is important to us.
The Senate Republican proposal amounts to $568 billion over five years — significantly less than the $2.3 trillion proposal by the Biden administration.
ALSO: Biden aims to cut greenhouse gases by half, Manchin explores tech possibilities and Morrisey aims to fight
Capito and the Republicans characterized their proposal as focused on traditional infrastructure needs, including roads, bridges, rail, air, water, sewer and broadband.
"President Biden may define infrastructure differently. I say he ought to be honest with the American people and talk about infrastructure the way people see it," said Senator John Barrasso, R-Wyoming. "What we ought to do is make sure we're focusing on the needs of the American people."
The senators described the proposal as a starting point and said they anticipate negotiations to reach a final proposal that could achieve bipartisan support.
"The American people want to see us working together," Capito said. "We'll go from here. In negotiations things are always give and take."
Capito, the ranking member of the Senate's Committee on Environment & Public Works, appeared with other ranking senators on committees that are likely to address aspects of the infrastructure proposals.
The others included Barrasso, ranking member of the Energy Committee; Pat Toomey, ranking member of Senate Banking, Housing and Urban Affairs; and Roger Wicker, ranking member of the Commerce, Science and Transportation Committee.
Join us as we roll out the Republican infrastructure plan that focuses on roads, bridges, broadband, and other physical infrastructure that creates jobs and promotes growth. #RepublicanRoadmap https://t.co/LbzMpgCZfl

— EPW Republicans (@EPWGOP) April 22, 2021
The Biden administration has put forward a broad-ranging, $2.25 trillion infrastructure proposal. The measure would address U.S. roads, bridges, airports, broadband, housing and utilities, and invest in job training along with care for elderly and disabled Americans. A major element running through the proposal is dealing with the effects of climate change.
Republican senators have contended the Biden plan includes too many aspects unrelated to infrastructure such as funding for home care for the elderly and disabled and electric cars.
"We take the part of the president's plan that most Americans agree is real infrastructure, we give it our touch and we think we have a real good number here," Wicker said. "$568 billion is a lot of money."
Capito today agreed infrastructure investment needs to be a priority. But she said the spending should be more focused.
"This is the largest infrastructure investment that Republicans have come forward with. This is a robust package," she said.
The Republican proposal would include $299 billion for roads and bridges, $61 billion for public transportation, $44 billion for airports, $35 billion for water and wastewater, $20 billion for rail, $17 billion for ports and inland waterways, $14 billion for water storage and $13 billion for safety.
The proposal also includes an additional $65 billion for broadband infrastructure. "Broadband is an essential and core infrastructure package," Capito said.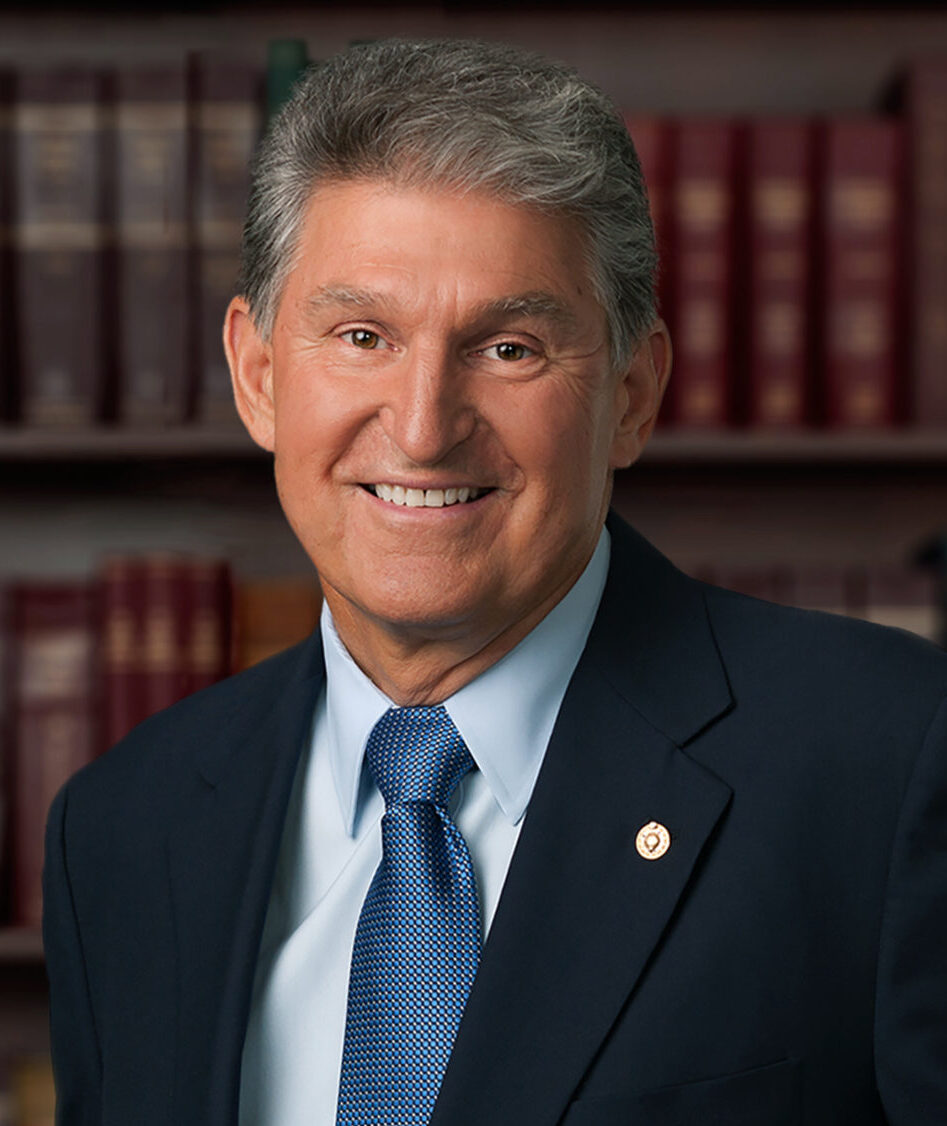 On Wednesday, West Virginia's Democratic Senator Joe Manchin said he supports an infrastructure package scaled back from what Biden presented. Manchin seemed receptive to the Republican proposal and anticipated bipartisan negotiations.
"I would hope to see Democrats and Republicans agreeing on infrastructure – infrastructure by itself," Manchin said on a call with West Virginia reporters.
"It won't be the $2.3 trillion, that I can tell you."
The U.S. Chamber of Commerce put out a statement this afternoon urging a bipartisan approach.
"President Biden has presented his infrastructure proposal and Senator Capito has now presented a plan that reflects the input of many Senate Republicans," stated Neil Bradley, executive vice president and chief policy officer for the U.S. Chamber of Commerce.
"For anyone who sincerely wants to see a bold and responsible infrastructure plan finally enacted into law, there is only one path forward: bipartisan negotiations."
Capito today agreed those kinds of negotiations are ahead.
"We'll go from here. In negotiations things are always give and take," she said. "We look forward to hearing a response."