CHARLESTON, W.Va. — The House of Delegates is rolling out an online portal to field concerns and complaints regarding cable and internet service from Suddenlink.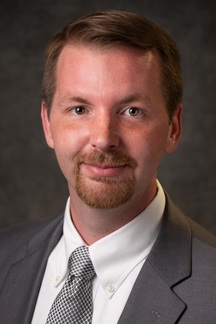 Del. Daniel Linville, R-Cabell, the House's Technology Committee chairman, said Suddenlink customers can send those concerns to cableconcerns@wvhouse.gov.
Linville said he'll receive the emails along with fellow Del. Mick Bates, R-Raleigh. He said they'll also go to committee staff and Suddenlink.
"It's going to allow us to follow-up, make sure that your complaint has been resolved and if it's not, it's going to allow us to hold them accountable when we bring us before them in January," Linville said Monday during an appearance on MetroNews "Talkline."
Linville testified earlier this month before the state Public Service Commission in connection with the commission's ongoing review into the service provided by Suddenlink. The PSC has yet to make a final ruling in the case. Linville said the online portal is another way to make sure Suddenlink is doing what it promises its customers it will do.
"We've got to make sure we hold them accountable and they're making the investments necessary to serve West Virginians well and if they won't then we'll find someone else," Linville said.
Two WV House of Delegates members has opened a Suddenlink complainant portal. @DelegateDaniel explains the reasoning behind creating this portal to @HoppyKercheval. WATCH: https://t.co/yCFQ3nDJuy pic.twitter.com/HcgPyJ1SYw

— MetroNews (@WVMetroNews) October 25, 2021
Suddenlink told MetroNews on Monday it is continuing to work on improving services.
"Suddenlink is dedicated to providing our customers with the best connectivity experience possible, including exceptional service and support. In fact, we've made recent upgrades to our customer care system and have more planned to ensure our customers are receiving timely and expert help, and have already seen increases in customer satisfaction due to these investments," the company said. "We look forward to working closely with the House of Delegates to respond to and resolve any customer concerns that are submitted."
The City of Charleston has opted for competition in the cable television and internet market.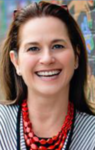 Parkersburg-based CAS Cable has filed an application for a cable franchise with the city. Suddenlink currently has the only cable franchise with Charleston. Mayor Amy Shuler Goodwin said there can be problems when one provider has a monopoly.
"When you just have one provider, it doesn't matter who it is, that can bring a lot of challenges, a lot of difficulties," Goodwin said Monday.
The city's Select Committee on Cable Franchise was scheduled to hear from CAS Monday evening. The application will eventually reach Charleston City Council for consideration.
Competition is a positive, Goodwin said.
"What I know about this industry is more competition is never a bad thing," Goodwin said. "I think in most businesses more competition is not a bad thing, not just for services but for cost."