SPENCER, W.Va. — Roane General Hospital has a new look these days and expanded services.
Officials with the hospital and local area dedicated a more than $28 million expansion and renovation project Tuesday that added about 40,000 square feet of new facilities and renovated about 20,000 square feet of pre-existing facilities.
The expanded facilities also reflect and permit the hospital's new focus, which is as much about the promotion of good health as it is on health care.
"You look behind us and see a beautiful facility that 'My gosh how could that be in Spencer, West Virginia,' but it is. That's because of the dedicated people that work so hard every day to make this hospital possible," Jack Garrett, the board chair at the hospital said.
Most of the 40,000 square feet of new space are in the two-story Center for Health and Wellness, a release said. The top story is the Center for Health, which includes 26 examination rooms, two waiting areas and eight nursing workstations.
With a fixed x-ray area and the ability to do all blood draws, EKGs and pulmonary testing in exam rooms, Roane General now rarely must send patients elsewhere for services, which creates a better patient experience.
According to the hospital, the bottom floor is the Center for Wellness, which includes facilities for physical therapy, cardiac rehabilitation, pulmonary rehabilitation, classroom space for fitness education and classes and the Healthy Way Café, which provides staff, patients and visitors with options for breakfast and lunch.
The new facilities make possible a new Prescription for Your Health program in which patients enter wellness contracts with primary care providers. The program, which is free for participants, has three pillars: a medical plan, an education plan with an emphasis on nutrition and a medical fitness plan.
Terry Williams, Mayor of Spencer said the expansion dedication marks a great day for Central West Virginia.
"For these folks to take that risk like they did more than 50 years ago and what a facility we have. To be able to bring better healthcare to not just Roane County but the demographic area of Central West Virginia and anywhere else," Williams said.
Most of the renovations are finished, but the pharmacy, infusion department and walk-in clinic spaces are still being renovated, a release said.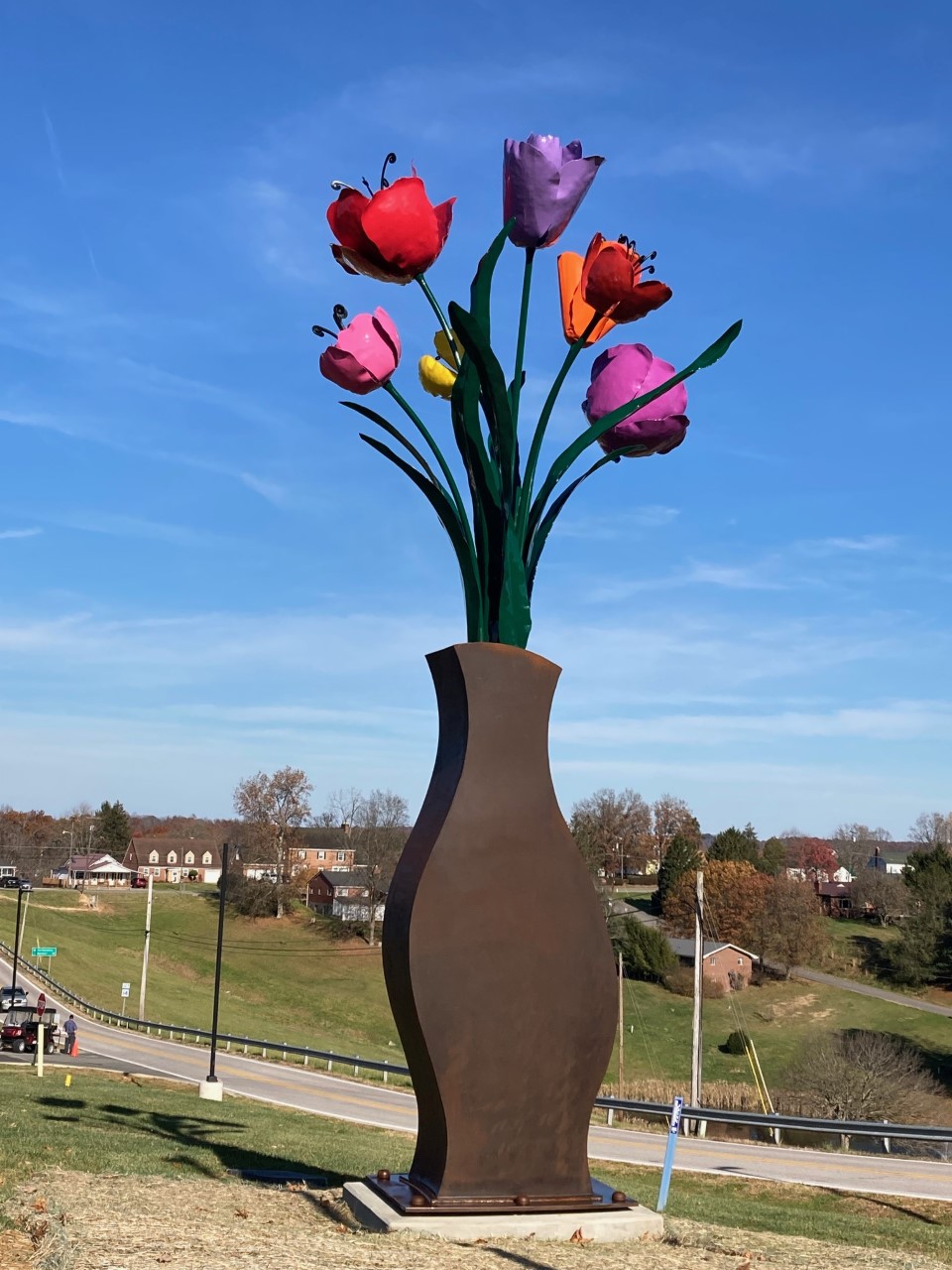 Tuesday's dedication ceremony also included a dedication of a major new work, Rising Spirits, by local artist-blacksmith Jeff Fetty. Standing in front of the hospital, it represents a vase filled with several flowers of different colors.
According to the hospital, the U.S. Department of Agriculture Rural Development financing helped pay for the hospital's expansion and renovations. Overall, the USDA provided $22 million in direct financing and a little more than $2 million in guaranteed funding, while $4 million came from hospital contributions.
Williams said the most impressive part of the expansion was it getting done during COVID-19 pandemic.
"That was a trying time and still is to some extent. The ideas and the package they put together, to reach out and touch everybody and help everybody with healthcare is just amazing," he said.