CHARLESTON, W.Va. — Recreation leaders in West Virginia are taking part in a three-day virtual conference in an effort help maintain the state's trail systems.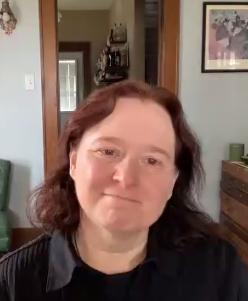 The inaugural West Virginia Statewide Trails Conference kicked off Tuesday and runs through Thursday.
During the first workshop, a discussion was held on the challenges of trail maintenance and how to get the community more involved.
Ella Belling, executive director of Mon River Trail Conservancy, said there's been a major upswing in outdoor recreation with more people using the trails during the pandemic. She said they like to use that to their advantage when trying to recruit volunteers.
"We depend as much on anything as our trail users to be trail monitors," Belling said.
Belling said they're always looking for volunteers to help keep trails safe and welcoming. She said most people who offer their time already understand the conditions.
"They see a a volunteer crew out working and that's how we get a trail user to stop and hey, maybe I want to be involved in that too and how can I connect?" she said.
Knowing what active groups are in the area seeking out service projects is also a big help, Belling said.
"We get a lot of Eagle Scout projects. We also connect with the Rotary in our area, so they have done a lot with putting in benches and other amenities," she said.
It's not just about keeping the trails clean, Belling said.
"Maintenance is what supports all of the community development, all of the healthy lifestyles because we're able to keep our trails easily accessed and fun places to be," she said.
Some routine maintenance includes mowing, brush cutting, maintaining ditches, culverts and clearing downed trees.
The conference can be viewed at wvtrail.org/conference.