BECKLEY, W.Va. — Members of the West Virginia Parkways Authority have asked their engineers to study whether it would make sense to make some changes where Interstate 77 and Interstate 64 split south of Beckley.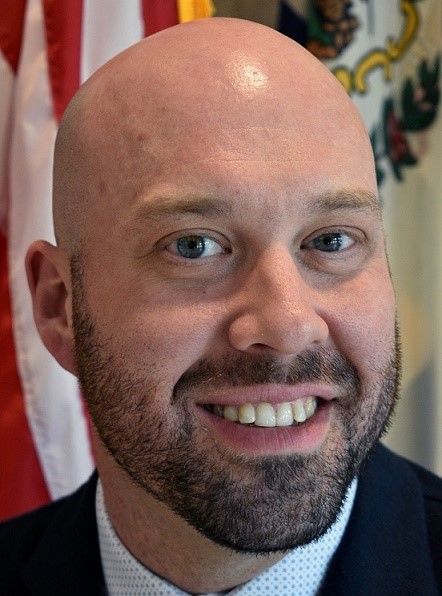 The two busy interstates meet in Charleston and are together between the Capital City and Beckley before I-64 heads east toward Lewisburg and I-77 south towards Bluefield.
The current southbound split of the interstates on the West Virginia Turnpike is marked by a long barrier wall. Parkways Authority Executive Director Jeff Miller said the engineering study will look at whether changes should be made to the length of the wall.
"It will simply ask the question, would it make sense to remove any portion of that barrier wall to allow traffic more opportunity to switch lanes if they are in the 64 lane and need to get into the 77 lane," Miller said.
He said traffic patterns have changed on the Turnpike since the barrier wall was installed a few decades ago. There is more traffic heading south on I-77 than east on I-64. Miller said the engineering review is centered on keeping Turnpike motorists safe.
"We're looking at this more from a safety enhancement and a feature, to provide more of an opportunity for those motorists that maybe are not as familiar with our road as some of the local drivers, so they will know exactly which lane they have gotten into," Miller said.
It's not an easy mistake to correct for a motorist who is forced to go east on I-64 when they meant to go south on I-77. The first exit, Eisenhower Drive, is three miles from the split. A mistake will at least take a six-mile roundtrip to correct.
The 8-mile Beckley widening project was substantially completed on the Turnpike before Thanksgiving. The project, which began in 2018, includes the addition of one northbound and one southbound lane giving three lanes in each direction for the busiest stretch of the Turnpike. Miller said there are 18 million vehicle transactions a year and a lot of them are going south, thus the need for the engineering review of the split.
"We're just going to look to see if that still makes sense based off of when that road was put into place," Miller said.
The engineering report will likely be completed within the next few months.