CHARLESTON, W.Va. — State higher education officials are hopeful a new funding formula can gain support among lawmakers when it's eventually introduced during the 2022 Regular Legislative Session.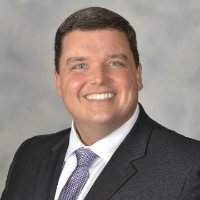 During the West Virginia Community & Technical College Education board meeting Thursday, vice chancellor Chris Treadway they're still in the early stages of finalizing plan.
"We'll be moving soon into the bill drafting and rule making process," Treadway told the board. "It's intended effect is to give us a more fair, accurate way to make funding decisions on behalf of the institutions."
The proposed formula has been crafted by the state Higher Education Policy Commission and leaders of West Virginia's colleges and universities, based on a model the state of Tennessee is currently using.
One of the changes that's included in the new model reflects budgets as a result of the COVID-19 pandemic.
"If the school has one bad year, and with COVID I'm sure we'll see that, that bad year is spread out over three years so the impact isn't as big," Treadway explained.
Inflation is taken into account, according to the new formula.
"We all know that if you have a flat budget from one year to the next, when you account for inflation, that's really a budget reduction because things get more expensive every year," Treadway said.
There's also an emphasis on students transferring institutions within the state. The HEPC is working to determine what jobs are needed most in the state so the pay off is better for students graduating with degrees in those fields and for the local economy.
HEPC Chancellor Dr. Sarah Armstrong Tucker recently told MetroNews the new formula gives colleges and universities the opportunity to improve.
"Prior to this formula being put in place, there was no money or reward attached with doing better year after year, but now there's a financial incentive to do so," she said.
Lawmakers currently appropriate more than $400 million annually for the state's public colleges and universities, but officials said it's an often a "scattered" approach.
Tucker said there is broad support among higher education leaders.
"We spent a lot of time together over the past two years. We've come to trust each other in a way that perhaps we didn't before. That allowed us to lay the groundwork for a funding model with an understanding among all of us that we're stronger together than we are apart," she said.
The 2022 Regular Legislative Session ends Mar. 12.