CHARLESTON, W.Va. — There are now a number of efforts underway to address the teacher shortage issue in West Virginia.
State School Superintendent Clayton Burch told members of the state Board of Education last week teaching vacancies have nearly doubled in the past six years. Burch said there were 600 vacancies in 2015. The number grew to 1,196 in 2021.
Burch has announced the launching of the TeachWV campaign which includes the Grow Your Own teacher preparation program. Twenty-one West Virginia county school districts have agreed to participate in the program that will allow high school students to begin training for a career in teaching while still in high school.
The program will allow a student to enter college with a minimum of 22 credit hours and be in the classroom as paid teachers during their senior year of college.
"The Grow Your Own pathway is teeming with potential," Burch said in a news release. "The county option is a good step forward, but we expect to offer other opportunities for licensure that will give people more flexibility as they explore the profession. We are at a critical stage, along with the rest of country, in dealing with the teacher shortage and we must work creatively, collectively and with consistency to address the challenges to recruitment and retention."
Taylor County is going to be one of the Grow Your Own counties. School Superintendent Christy Miller said the concept was developed during January meetings with superintendents from other parts of the state.
"We started thinking about ways that we could also look at education and try to look at those ways to get get our students interested in coming back and being a leader in the classroom," Miller said.
On average, students can cut education cost by more than $6,500 and help build confidence before a students lands on campus.
"It will give students an opportunity to earn 22 credits prior to arriving on the college campus nd finishing their degree to ultimately land in the classroom," Miller said.
Golden Opportunity
West Virginia Education Association President Dale Lee said at last week's state BOE meeting that he applauds the Grow Your Own efforts but, he said, the program could be further enhanced by thinking "outside the box."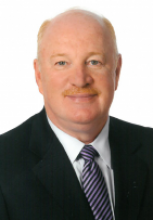 Lee said he believes the profession would be more attractive if teachers are able to earn a masters degree during their four years in college.
"This way our colleges remain whole and if our colleges don't have a masters program they're close enough to another school where they can team up with them and do that masters program," he said.
Lee said new teachers could graduate from college making $43,000 annually with a masters degree instead of the current starting salary of $38,000.
State BOE member Tom Campbell said he spoke recently with a group of high school seniors. He said none of them were interested in teaching because of college debt and teacher pay.
"Because they're afraid of their debt load and the teaching positions don't pay enough—it will take them too long to get out of debt," Campbell said.
State Higher Education Chancellor Dr. Sarah Armstrong Tucker said cutting costs for students will be a key to the success of Grow Your Own and other programs.
"We could really think about how to craft those first 30 hours to make sure that they're paid for, for the students, that they don't have to take on any obligation. That it works out for everybody," Tucker said.
Lee, who is urging discussions take place between teacher groups, state Department of education and higher education officials, said the state has a golden opportunity to fundamentally change the way teachers are trained. He said he's confident there are better days ahead.
"When times are tough we rise to the top and that's what we're getting ready to do in West Virginia, we're going to rise to the top," Lee said.
The counties that have currently signed up to participate in the Grow Your Own program include: Berkeley, Braxton, Cabell, Calhoun, Fayette, Greenbrier, Jefferson, Kanawha, Lewis, Marion, McDowell, Monroe, Nicholas, Ohio, Pocahontas, Putnam, Upshur, Taylor, Summers and Wayne counties.
Current teachers in West Virginia have an average of 13 years of teaching experience. Thirty-two percent of all teachers leave the profession after four years, according to information released by Burch last week.
WAJR reporter Mike Nolting contributed to this story.