It's all over but the shoutin' on the state budget.
And, really, this year there was hardly any shoutin'.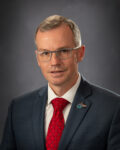 On a 32-0 vote, senators passed an amended version of the $4.635 billion general revenue billion budget bill Thursday evening, with Senate Finance Chairman Eric Tarr describing it as "the compromise between the Senate and the House of Delegates." With two days left in the regular legislative session, the House still must concur or reject the bill.
The budget bill reflects the average 5 percent pay raise for state employees that leaders promised before the legislative session began.
Senators concurred to a separate bill, Senate Bill 531, that specifically adjusts pay for some state employees whose wage scales are in state code. That applies to  teachers, other professional school workers like counselors, school service personnel and State Police troopers.
The bill originally had a $2,550 raise for troopers.
The House Finance Committee changed that to be a $10,000 raise for all troopers. The Senate agreed to that change and the rest of the bill.
This year's budget process began when Gov. Jim Justice proposed a generally flat, $4.6 billion general revenue budget — with the significant exception of the average 5 percent pay raise for state workers.
"For the fourth year in a row, I am proposing an essentially flat budget, which includes a third historic pay raise and Inflatocine for our state employees," Justice said in his State of the State address, referring to his term for an employee bonus that he meant to serve as a sort of vaccine for the effects of inflation.
Lawmakers never took up legislation reflecting that Inflatocine incentive.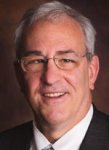 This evening, Senate Judiciary Chairman Charles Trump praised how smoothly the budget process went.
"I do know that crafting the budget is hard, and there have been years when it dragged on way beyond the end of the regular session," said Trump, R-Morgan.
"But I believe, if I'm not mistaken, this is the fourth year in a row. I heard the Senate Finance chair say that his expectation was that the House is going to concur on that final amendment and accept it. And if that's true, it means the budget bill is put to bed, and we are on Day 58."