MORGANTOWN, W.Va. — WVU President Gordon Gee is catching his breath after presiding over the first in-person commencement activities in three years because of the pandemic.
There were 16 separate ceremonies in for some 4,500 graduates last weekend.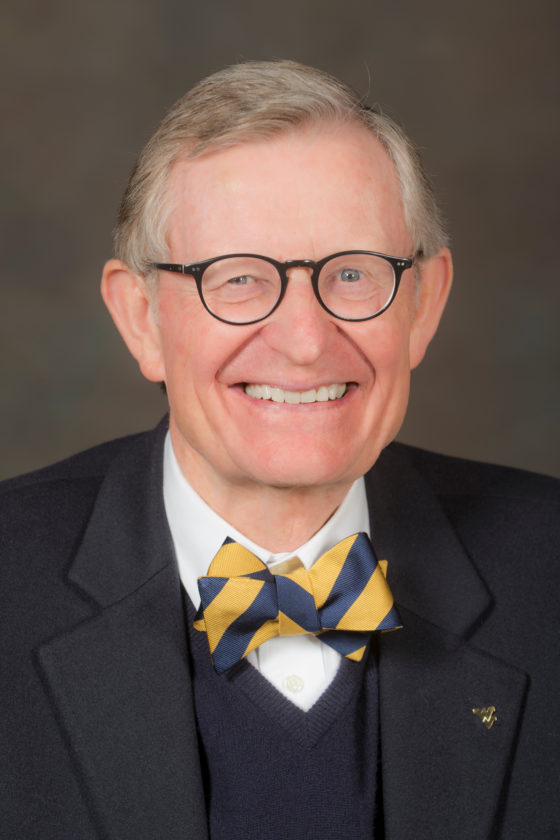 During an appearance Tuesday on MetroNews "Talkline," Gee noted changes in this most recent graduating class.
"It was so great to see our graduates and their families and campus community together," Gee said. "College is not easy, it's never easy, but the past two years our students every where have endured this very unique journey."
According to a study by Pew Research, Gen Z is the current generation following millennials. In a recent survey, more than 60% of Gen Z members want to learn new skills and be successful. Those priorities have resulted in more than half of the Gen Z generation to take a "gig economy" type job- more than any other generation.
"About 40 to 45-percent of them really don't want to work for anyone else," Gee said. "They want to create their own work, their own environment and create their own businesses- it's a very entrepreneurial time in our country."
How did the three days worth of commencement ceremonies go at @WestVirginiaU? @gordongee discusses this past weekend along with the future of WVU to @DaveWilsonMN. WATCH: https://t.co/yCFQ3nDJuy pic.twitter.com/6a4mpH6YgU

— MetroNews (@WVMetroNews) May 17, 2022
Gee said "hope" was the invisible commodity that helped the community remain resilient as we wrestled with the initial spread of the virus, variants and the development and distribution of a vaccine.
"Hopeful athletes, whether it be hopeful academics, whether it be hopeful people in business," Gee said. "They are the ones who have really helped us navigate this pandemic, so the word of day for me is hope and resiliency."
Gee acknowledged a four-year degree is not the best option for everyone, so students can now enter a apprenticeship pathways program in building trades. Students can complete apprenticeship training as a carpenter with an associate's degree from WVU Potomac State College. More programs are under development through a partnership with the West Virginia State Building and Construction Trades Council.
"We are the creator of ideas and therefore the creator of jobs," Gee said. "We have a responsibility to make sure others have an opportunity to engage in those jobs, so not everyone is going to have a university education, but everyone needs an education that allows them to flourish."
Gee believes education should be an ongoing priority for everyone to enhance their quality of life.
"It used to be that we would think about education as k through 12, undergraduate, graduate etcetera," Gee said. "Now, we have to think about it as a 360-degree effort for all of us to get better educated."