MORGANTOWN, W.Va. — West Virginia University got a chance Monday to show off its latest state-of-the-art building to state lawmakers with President Gordon Gee leading the tour of Reynolds Hall.
The building, located along Beechurst Avenue in Morgantown where Stansbury Hall used to be, is the new home of the John Chambers School of Business and Economics. Students are expected to begin taking classes there in the fall.
Gee told lawmakers in Morgantown for monthly interim committee meetings that Reynolds Hall is a vision of what the future of business and education will look like.
"This facility is a laboratory for creative thinking," Gee said. "It's not a building, we do not build buildings at our university, we build ideas and turn them into reality."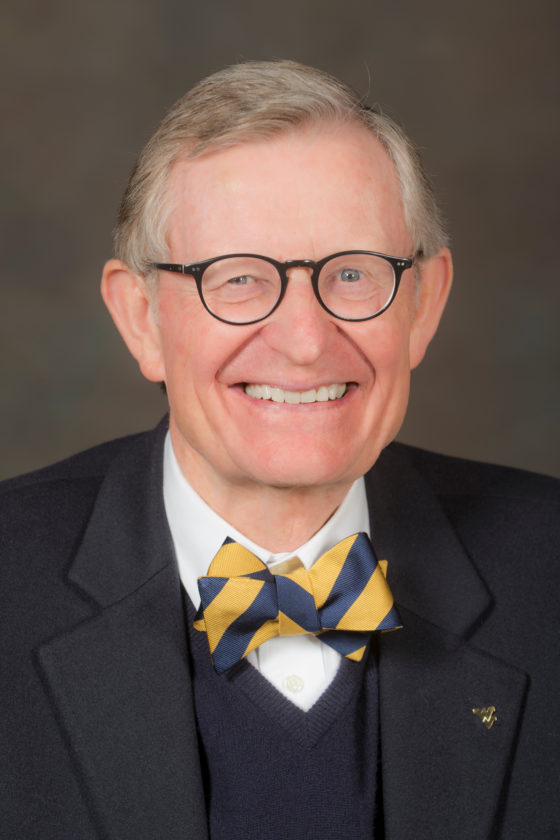 The facility has a 4,000-square feet of collaborative workspace, 50 interview/conference rooms, a recreation center, cafe/dining area and is connected to the Mon River Rail Trail.
Some highlights of the building design are the Hayhurst Ideation Hub- a room supported by a single pillar with a capacity of 66 where students can brainstorm or make a formal business plan presentation. The Holyman Social Stairwell transforms getting from one floor to another by adding collaborative spaces similar to Googleplex's social stairs. The Roll Capital Markets Center is equipped with stock tickers, Bloomberg terminals that expose students to real-time financial data.
Chambers B&E Dean Josh Hall said they are putting students into an interactive business environment that encourages innovative thinking and problem solving. A current student was able to tour the building and compared the experience it will offer to her internship with a Fortune 500 accounting firm.
"I've done two internships with E&Y (Ernst & Young Global) and it feels like a business campus like you're at Google or Apple," Hall said. "You're going to spend a lot of time there because there you want to spend a lot of time there."
Throughout the building and program there are pathways for businesses to cross with students to provide as genuine experience as possible. Businesses can also provide input that will enable course offerings to change slightly to meet industry needs or standards.
"Expose them to what to what the cutting edge is in global supply chain, in digital marketing and cyber security and let them see that first hand," Hall said.
The building is named after Bob and Laura Reynolds and competed with no taxpayer dollars. Bob Reynolds is the president and CEO of Putnam Investments and president of Putnam Funds and holds a B.S. in Business Administration, Finance from WVU, and an Honorary Doctorate in Business Administration. .
"It's about the investment we're really making in the future of West Virginia because it's about business, business, business connections and the world that comes from that," Gee said.
State Higher Education Chancellor Dr. Sarah Armstrong Tucker addressed lawmakers in the 300-seat auditorium telling them last year the number of seniors enrolling in college was 46% down 2% from the previous year. She said the building is an example of innovative ways to get high school seniors interested in attending college.
"What WVU is doing with this space is really thinking about how to outreach to the business community and how to really partner with them and how to provide opportunities to their students to apply what they're learning, not just in a classroom, but to apply it in a work experience so they can be successful when they go into the job market," Tucker said.