CHARLESTON, W.Va. — A Grant County man has been arrested for allegedly setting fire to a building, in which a firefighter was injured while addressing the blaze.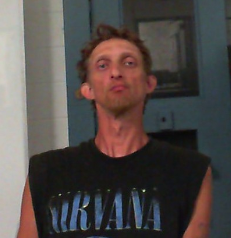 The West Virginia State Fire Marshal's Office on Tuesday announced authorities arrested 36-year-old Christopher Thomas Burns on Monday without incident.
Burns, a Petersburg resident, is accused of starting a fire to a trailer home on May 31. A Petersburg Fire Department member was injured while responding to the fire.
According to the State Fire Marshal's office, the trailer was a total loss.
Burns faces charges of first-degree arson and causing injuries during an arson-related crime. He is being held at the Potomac Highlands Regional Jail on a $60,000 bond.