West Virginia could be headed toward a special legislative session to refine an abortion law dating to the late 1800s, but it's not at all clear yet what any revision might be like.
Gov. Jim Justice opened the door to a special session on Friday after a majority of US. Supreme Court justices overturned the Roe vs. Wade conclusions that established a federally-guaranteed right to abortion for the past 50 years.
That decision did not outlaw abortion across the country but instead left the matter to states. West Virginia's law was inactive during the years Roe was in effect, but was not repealed. The West Virginia law makes performing an abortion a felony punishable by three to 10 years imprisonment.
HOPPY KERCHEVAL: No more Roe, so now what?
Governor Justice, a Republican, praised the Supreme Court ruling but acknowledged state legislative action could still be necessary.
"I will not hesitate to call a special session after consulting with the Legislature and my legal team if clarification in our laws needs to be made," Justice stated.
The law on the books in West Virginia dates back to the earliest days of the state. The law says:
Any person who shall administer to, or cause to be taken by, a woman, any drug or other thing, or use any means, with intent to destroy her unborn child, or to produce abortion or miscarriage, and shall thereby destroy such child, or produce such abortion or miscarriage, shall be guilty of a felony, and, upon conviction, shall be confined in the penitentiary not less than three nor more than ten years; and if such woman die by reason of such abortion performed upon her, such person shall be guilty of murder. No person, by reason of any act mentioned in this section, shall be punishable where such act is done in good faith, with the intention of saving the life of such woman or child.
The law does not make any exceptions for rape or incest. There are no exceptions for the early weeks of a pregnancy. And it's not fully clear if the felony would apply strictly to medical professionals who provide abortions or more broadly to a woman seeking an abortion.
In a joint statement released Friday, Senate President Craig Blair and House Speaker Roger Hanshaw, both Republicans, praised the Supreme Court ruling, saying "we are ready to expeditiously take any necessary steps to ensure we continue to save and protect as many innocent lives as possible in West Virginia."
The first step, the legislative leaders acknowledged, is assessing West Virginia code and how it would interact with the Supreme Court decision. They said lawyers for the state have been preparing already.
"Abortion is addressed in numerous statutes in West Virginia Code, and now our attorneys will need to further review those statutes to determine how they apply in light of this decision. We will work with the executive branch to address any needs relating to our state's abortion laws that may arise from today's opinion," Blair and Hanshaw stated.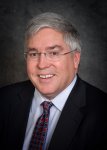 West Virginia Attorney General Patrick Morrisey, a Republican, said his office will examine the ruling and produce its own legal analysis of the effect on state law.
"I'm going to issue a legal opinion articulating some of the challenges and the ways the Legislature and the governor can deal with this because I want to save as many lives as humanly possible," he said. "We know that because that law has not been on the books for a long time, a lot of people are going to challenge it.
"It's my goal to address any of the attacks and make sure there's a law on the books that's going to stand that we're going to be defending, so we're going to be providing that counsel to the governor and the Legislature in the upcoming days. The goal will be to save as many lives as legally and humanly possible."
Delegate Kayla Young, D-Kanawha, expressed disappointment over the Supreme Court ruling. Young said West Virginia's law should be revised to remove its felony penalty.
"I'd like to see the criminal code taken out, that Roe is now a felony in West Virginia as of 10 o'clock this morning," Young said on MetroNews' "Talkline." "The governor has already said he's going to call a special session, and that's what I expect to happen."
But Young suggested the legislative outcome might be more specific restrictions on abortion. "I expect the code to get a lot harsher sentencing," she said.
"I know a majority of West Virginians do want exceptions for rape, incest, life of the mother and right now we don't have that," she said.
West Virginia's last abortion provider, just a couple of hours after the Supreme Court's ruling, announced it would have to stop. Leaders at the Women's Health Center of West Virginia expressed concern that prosecutors could begin trying to immediately enforce an abortion ban based on the state's 1882 law.
The clinic first opened in 1976 as West Virginia's first abortion provider.
"However, because of the failure of state lawmakers to repeal an 1882 abortion ban from our state's criminal code, our clinic cannot safely provide abortion care until further notice," said Katie Quinonez, executive director of Women's Health Center of West Virginia.
She said representatives of the clinic had to call 60 to 70 people who were scheduled for upcoming abortions to tell them that would no longer be possible.
"Some patients broke down and could not speak through their sobbing," Quinonez said during a Friday press conference. "Some patients were stunned and didn't know what to say. Some patients didn't know what was happening."
Loree Stark, the legal director of ACLU West Virginia, said lawyers would need to analyze the 200-page Supreme Court ruling. 
"Because West Virginia legislators have failed to expressly repeal the statute on the books in West Virginia that does criminalize abortion, an archaic statute — it's abhorrent — what we're looking at is exploring aggressively all the different avenues that can be taken, reviewing the decision in its entirely, analyzing how it relates to federal law and to the state law here," Stark said.
Alisa Clements of Planned Parenthood South Atlantic acknowledged a difficult political environment in West Virginia for those who would like to keep abortion as a choice.
She said "the reality in the West Virginia Legislature that we have to deal with is that there is an anti-abortion supermajority in both chambers of the Legislature, and our governor is anti-abortion."
If a special session is called, Clements said, "it is imperative that they repeal this pre-Roe law in our code that criminalizes abortion."
Updating that old law isn't politically unrealistic, suggested Margaret Chapman Pomponio, executive director of West Virginia Free.
"We know that there are legislators who do believe that the criminal law goes way too far, both Republicans and Democrats, and we're calling on them to find the courage, find their compassion and act on it immediately in special session by repealing the code," she said.