As West Virginia lawmakers consider what the state's policies on abortion will be from this point forward, one of the big issues will be abortion drugs.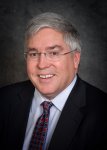 Attorney General Patrick Morrisey's legal review of how the Supreme Court's ruling that overturned Roe vs. Wade would affect state laws concludes West Virginia could regulate the prescription of drugs like mifepristone.
Doing so might land West Virginia in a legal fight with the federal government, but the Attorney General's Office concludes the state would be able to defend its regulatory oversight.
"Most obviously, the State retains the police power to regulate how drugs may be used by medical professionals," the Attorney General's Office wrote.
This is just one of the policy decisions — and possible court battles — shaping up after the Supreme Court's Dobbs decision that left abortion laws to the states.
"States may not ban Mifepristone based on disagreement with the FDA's expert judgment about its safety and efficacy," U.S. Attorney General Merrick Garland stated shortly after the Supreme Court ruling was issued.
The Food and Drug Administration has approved mifepristone and misoprostol to be used in the first 10 weeks of pregnancy. Both drugs have received federal approval for doctors to prescribe online to be sent to patients by mail.
Mifeprestone and misoprostol are used together to induce a physical reaction like an early miscarriage. Medication abortion accounts for more than half of all abortions in the United States, according to the Guttmacher Institute, research organization focused on advancing reproductive health policy.
In West Virginia, medication is a common method for abortion.
In 2021, the Women's Health Clinic of West Virginia performed 1,304 abortions, according to supporting documentation in a lawsuit challenging the state's felony abortion law that has sprung back into effect.
Of those, 693 were medication abortions and 611 were procedural abortions.
The law requires the medications to be prescribed in person, according to the affidavit of a doctor who provides services at the state's last abortion clinic.
"Accordingly, I prescribe both pills in person," according to the affidavit of a man identified as Dr. John Doe. "After the patient has signed the consent form, I administer the first pill –mifepristone — in person, and the patient self-administers the second pill — misoprostol — in the privacy of their own home or at another location of their choice, 24 to 48 hours later."
Now, the doctor wrote in his affidavit, there are serious questions about whether prosecutions could occur over the prescription and use of abortion drugs.
"I am deeply concerned that if I administer or prescribe medication abortion or perform a procedural abortion, then I will have committed a felony under West Virginia law and would be subject to imprisonment for up to 10 years," the doctor stated.
West Virginia's Attorney General concluded that states would have multiple legal arguments over abortion drugs in any court clash with federal authorities. The review cited state and local authority to regulate health and safety issues.
"And ultimately, federal preemption would give the power to regulate to unelected bureaucrats, rather than the 'people's representatives' that Dobbs preferred," the Attorney General's Office concluded.
West Virginia University law professor Anne Lofaso agreed that states could write laws to ban medical abortions. "So it could do that under Dobbs, and actually if you look at West Virginia law as it stands right now I think that's probably covered," Lofaso said last week on MetroNews' "Talkline."
Noting the felony penalties in West Virginia law, Lofaso said she would be concerned about the risk of prosecution for a pregnant woman taking abortion medication. "It might have a chilling effect," she said.
There is legal confusion surrounding the U.S. Supreme Court's decision to overturn Roe v. Wade. @AnneMarieLofaso and @HoppyKercheval go through some of the confusion. WATCH: https://t.co/yCFQ3nDJuy pic.twitter.com/8jIwkH5fAs

— MetroNews (@WVMetroNews) June 27, 2022
In West Virginia, state law currently restricts abortion medication.
In particular, a law applying to criminal penalties to abortion dating back to the 1800s is widely agreed to have re-activated after the Supreme Court ruling.
The old law makes specific reference to any drug to produce an abortion or miscarriage. The criminal abortion law says:
Any person who shall administer to, or cause to be taken by, a woman, any drug or other thing, or use any means, with intent to destroy her unborn child, or to produce abortion or miscarriage, and shall thereby destroy such child, or produce such abortion or miscarriage, shall be guilty of a felony, and, upon conviction, shall be confined in the penitentiary not less than three nor more than ten years; and if such woman die by reason of such abortion performed upon her, such person shall be guilty of murder. No person, by reason of any act mentioned in this section, shall be punishable where such act is done in good faith, with the intention of saving the life of such woman or child.
The West Virginia Osteopathic Medical Association put out a statement following the Supreme Court ruling to express continued support for the safety and sanctity of the patient-physician relationship. The statement was made in conjunction with the American Osteopathic Association:
"We denounce any federal or state legislative or administrative action that interferes with that relationship. We also condemn any attempts to criminalize or impose civil penalties on physicians for the provision of physician-level care."
In response to a question from MetroNews, the West Virginia Osteopathic Medical Association said it did not want to comment more specifically on abortion medications.
But the original statement concluded, "Medical decisions should occur between a patient and their physician. Anything that interferes or intrudes upon that essential and foundational tenet puts patient care at risk."