House Speaker Roger Hanshaw, in an email to members of the Republican caucus, described a careful legislative approach to revising West Virginia's abortion policies while also questioning how the state's Attorney General handled a legal review of the state's abortion laws.
Hanshaw sent the message on Friday, a week after a U.S. Supreme Court ruling sent abortion policy to the states, after a suit was filed to challenge a revived state law making abortion a felony, after the state Attorney General's review advised a comprehensive legislative revision of abortion laws and after the governor described a special session "very, very soon."
Hanshaw's remarks came in an email titled, "Clarification on Special Session Issue Raised by the Governor."
"This is a pro-life House. That position transcends whatever partisan divisions we have. Declaring the public policy of the State of West Virginia and making law is our job, not the job of others," Hanshaw, R-Clay, told colleagues in the email obtained by MetroNews.
"We will put in the time and the work we need to do to make sure we arrive at the proper place. We must have a legally-sound, fully-defensible law. We are already working to craft legislation that reflects the pro-life position of this House and is consistent with the Dobbs opinion. If action on our part is required, we will take it, and we will take it in the time and manner of our choosing, not of others."
Attention has been focused on West Virginia's Legislature since a majority of U.S. Supreme Court justices overturned the Roe vs. Wade conclusions that established a federally-guaranteed right to abortion for the past 50 years.
That decision did not outlaw abortion across the country but instead left the matter to states. West Virginia's criminal abortion law dating back to the 1800s was inactive during the years Roe was in effect, but was not repealed. The West Virginia law makes performing an abortion a felony punishable by three to 10 years imprisonment.
Besides that, West Virginia legislators have passed a range of laws in the years since Roe to regulate and restrict abortion.
Governor Justice last week said he would move swiftly toward a special session to clarify West Virginia's laws on abortion, although he didn't specify timing or describe preferred aspects of policy.
"I agree wholeheartedly that we need to move faster and we need to move for further and more detailed clarification," Justice said during a wide-ranging briefing last week.
Today, the governor reiterated those remarks, citing the advice of the Attorney General.
"Our Attorney General tells us without question — he sends out a statement, I talk to him on the phone — and he said 'We've got to move now. We've got to move right now.'"
The governor continued to say abortion policy issues do need time and careful consideration. But he said, "that debate has to take place in the House and the Senate and it cannot wait until next January."
The review by the Attorney General concluded that each of West Virginia's laws is viable and defensible — but that it would be better if the Legislature would move toward a comprehensive policy.
"The Attorney General stands ready to defend these statutes to their fullest extent. But courts may apply them in unexpected ways," the office wrote in its legal review.
"For that reason, the Legislature is advised to re-enact a comprehensive framework governing abortions to avoid any potential variances among prohibitions, definitions, scope, exceptions, or otherwise."
A coalition of groups filed suit over West Virginia's felony abortion law last week, saying its years of inactivity and the newer policies layered on top of it have made it invalid.
Just hours after that, the Attorney General's Office released its review of state abortion laws.
Hanshaw's email objected to the sequence of events, saying legislative leaders had not gotten an opportunity to review the Attorney General's opinion before its public release.
He wrote that "the Attorney General issued an unsigned opinion addressed to no one in response to questions we did not ask. I was not afforded the opportunity to review that document prior to its public distribution, nor did I speak with the Attorney General, even though we had a meeting scheduled for the following day to discuss the issue.
"It is unfortunate that our legal counsel felt drive to issue his opinion and advice for us to the press prior to giving it to us, his client. Nevertheless, his actions have shaped our current situation and cast a shadow of doubt over the years of pro-life work we have secured for West Virginia."
Hanshaw's email went on to express concern that the conclusions in the Attorney General's review might well be used as supporting material for the lawsuit challenging the state's abortion policies.
"What I find most concerning or all of us is that the opinion publicly issued by the Attorney General effectively supports the case made by the plaintiff suing the Attorney General," Hanshaw wrote.
"It is now nearly impossible for me to imagine how the Attorney General can respond to the lawsuit in any way that effectively advocates for the position of the House, his client."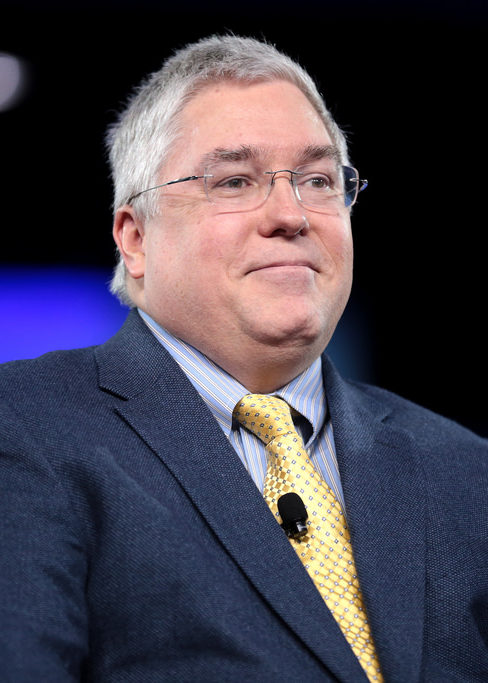 Attorney General Patrick Morrisey responded with a written statement later today, saying his office's role is to weigh in on matters of legal policy for the state.
"And that role is particularly important right now: This is a critical and timely issue for West Virginia, and in light of the confusion in the days after the U.S. Supreme Court's decision, I was unwilling to stand aside because other members of state government would have preferred a different approach," Morrisey stated.
"My Office is vigorously defending the challenged law. We have a duty to the people of West Virginia to do just that. I have been sued in my official capacity as Attorney General. The House is not a named party in this litigation. We do not currently represent the House on this issue."
The Attorney General review outlined several big decisions legislators will have to make:
— whether to enforce the state's abortion law through criminal statutes or whether to weigh more civil enforcement measures that might involve medical licensing rather than imprisonment;
— whether to impose penalties on the provider, the pregnant woman or both;
— whether to maintain a decentralized criminal enforcement system like county prosecutors as opposed to central, statewide enforcement;
— the nature of any exceptions , which might include instances of rape or incest or the early months of pregnancy;
— how to treat abortion drugs that may be available by mail. Should the ability of West Virginia doctors to prescribe these drugs be restricted?
In addition to those considerations, the Attorney General concluded that the Supreme Court's recent Dobbs ruling indicates any state law would need to reflect consideration of the life of the mother.
Hanshaw wrote to fellow delegates that the situation is developing and that more information will be available soon.
"There will be much more to come on this," he wrote. "As of now, there has been no call from the Governor for an extraordinary session. We will communicate with you at every juncture while we continue to work on this."
The speaker added, "Our staff has been professional and has performed admirably. Unfortunately, the same cannot be said for others who have involved themselves in this process."