CHARLESTON, W.Va. – The Mega Millions $810 million jackpot has sparked lottery-mania, but lottery officials urge calm and caution.
Even with inflation eating into the value of a dollar many people are willing to spend $2 a ticket to take a chance in hopes of hitting Tuesday night's jackpot drawing.
Despite the long odds, Cindy Cunningham, a manager at a Par Mar store in Fairmont, said it would appear everyone is a lottery player and they all have a story.
Cunningham said a woman on the interstate heard about the jackpot and had to stop and make sure had a chance to win.
"She said she had to stop and buy a ticket," Cunningham said. "She said she watches the Lottery Dream Homes- and the jackpot is so far up there."
Cunningham said ticket buyers have been polite and confident they'll be checking off the winning numbers as they're called Tuesday night. Many are first-time buyers, but some bring the hopes of many as they make multiple ticket purchases.
"We just had a guy that bought $240 worth of Mega Millions and he wanted single tickets and it was for a pool at work," Cunningham said.
Cunningham said tickets sales increased Monday when the jackpot increased and interest has continued to rise.
"Today, we've already had people come in and buy $20, $40 and $60," Cunningham said. "They don't normally spend that much, but they want more money invested in it so they have better odds of winning."
State Lottery Director John Myers said winners that do not select the cash option will receive a 30-year payout of the $810 million minus state and federal taxes. The annuity payout option is one immediate payment followed by 29 annual payments that increase by about 5 percent each year.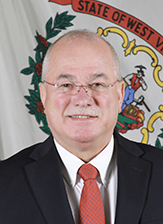 "It's a significant amount of money annually or you can take a one-time payment of $470.1 million," Myers said.
"We want you to have fun that's the reason we have the game," Myers said. "The anticipation of winning that is really exciting, but you must always be responsible with your play- never spend more than you can afford."
Mega Millions tickets are $2 and the game is played in 45 states, Washington, D.C., and the U.S. Virgin Islands. Each state independently manages lottery play.
A California woman won a $426 million back in January and took a cash payout of $292.9 million.
A player has one chance in 302 million to win the mega jackpot.
The $810 million jackpot is the third highest in Mega Millions history and the fourth highest in U.S. jackpot history.