CHARLESTON, W.Va. — State Attorney General Patrick Morrisey has taken another step in an attempt for an appeals court to allow the state's new Hope Scholarship program to continue.
Morrisey's has filed a motion with the state Supreme Court asking justices to issue a stay of last month's ruling by Kanawha County Circuit Judge Joanna Tabit that struck down the school choice program.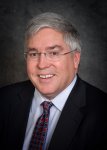 The state's new Intermediate Court of Appeals, which included a judge temporarily assigned to the case, announced earlier this week it has rejected Morrisey's similar request for a stay on a 2-1 vote.
Morrisey said he's hopeful the state Supreme Court will see the case differently. He said time is of the essence.
"We're asking the Court to let the program go forward given the school year is about to start so that 3,000 families will not be left in the dark," Morrisey said Thursday.
Scholarships, which some call school vouchers, totaling close to $13 million in state money, about $4,000 per student, were approved for those families who made application to the program. It can be used in a variety of ways including for tuition for private or religious schools. The judge's ruling came before any of the money was sent to families.
MORE read new motion for stay here
Tabit ruled the program unconstitutional July 6 after hearing arguments on a lawsuit filed by a couple of families expressing concern about the public school system losing funding as Hope students exit public schools.
"The Hope Scholarship Program in my view undermines the free education system by requiring the Department of Education to take funds appropriated by the Legislature and transferring them to the Hope Scholarship Fund, which is then tasked for dispersing funds for private education," Tabit said. "And in my view, the Legislature has violated its constitutional level obligations regarding public education and funding by enacting House Bill 2013 for the Hope scholarship fund."
Morrisey said the challenge of the program is flawed because any funds public schools would lose wouldn't come until the 2023-24 school year.
"That's not going to impact any schools this upcoming year. We don't think this is a valid reason to shut this program down and we think that the arguments they are putting forth are legally incorrect," Morrisey said.
State Treasurer Riley Moore also questioned the timing of the challenge during an appearance Wednesday on MetroNews "Talkline."
"We don't know how this is all going to play out and that's why I say the timing of this is so purposeful and it's really spiteful and vengeful on their side to try and harm families that have obviously made important life decisions for their children," Moore said.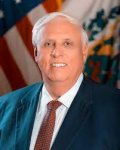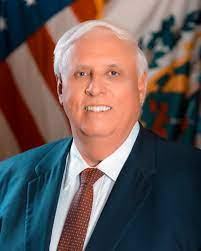 Morrisey said, at the very least, the program should be allowed to continue until the Supreme Court decides on a full appeal.
"We need to keep it place, at a minimum, keep it in place while the court case winds its way through the system," Morrisey said.
When asked about the appeal during his Thursday media briefing, Gov. Jim Justice said it wouldn't be appropriate to say much about the legal challenge. He did urge a quick decision.
"Hopefully the Court will expedite this considering how important this is to all of those families," Justice said.