CHARLESTON, W.Va. — Gov. Jim Justice said during his Tuesday media briefing that neither he nor anyone in his administration told state School Superintendent Clayton Burch that he should transfer jobs to become the new superintendent for the West Virginia Schools for the Deaf and Blind in Romney.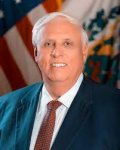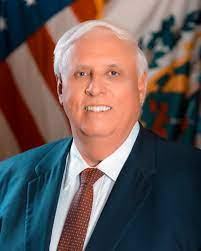 "No way. No way," Justice said in response to a question from Gazette-Mail reporter Ryan Quinn. "I really thought Clayton Burch was doing a great job and I have no reason to feel any differently in any way."
Burch's request for transfer is on the state Board of Education's Wednesday meeting agenda. The board is expected to vote on the request. The board could also choose a new state School Superintendent.
Justice said he was as surprised as anyone when he first heard the report about Burch's request.
"No way on this planet that anybody representing me or anybody that I knew about it in any way had anything to do with this," Justice said.
Justice was with Burch at an event at Peterstown Middle School in Monroe County last Friday when the board meeting agenda item was noticed. He said Burch didn't mention it. Justice found out about it from a MetroNews report after the event was over.
Burch hasn't commented publicly since the reports of his transfer surfaced. There has been speculation that the move is linked to his father's health. West Virginia Education Association President Dale Lee said he respects Burch's decision.
"I know Clayton has some family obligations to his dad and he wants to be close to him," Lee said this week on MetroNews "Talkline." "I haven't talked to Clayton yet but I know that's a concern. You want to take care of your parents."
Justice said Burch has done a good job as state superintendent and he wishes him well.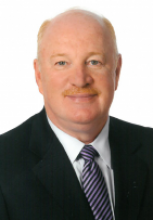 "I'm a believer in Clayton and with all that being said and if this works out that he's moving jobs and it works out with the board of education folks and all of those people–that's good stuff to me," Justice said.
Justice said his administration's education efforts would not stop with a change at the top.
"We will not drop the ball and we will absolutely continue on and there won't be any lapse, we'll continue on and we'll continue to try to do all of the good work that we're doing," Justice said.
Burch has made several visits to the Schools for the Deaf and the Blind in Romney in recent months connected to both promised education improvements with the appointment of an intervention team at the school 2021 and facility improvements following a February fire that destroyed an historic building on campus.
Wednesday's state Board of Education meeting begins at 9 a.m.