CHARLESTON, W.Va. — Opioid-epidemic lawsuits filed on behalf of 600 children addicted in the womb are headed to the state's Mass Litigation Panel.
State Supreme Court Chief Justice John Hutchison made the referral following a request from attorneys representing children in 44 of the state's 55 counties that have neonatal abstinence syndrome.
Charleston attorney Jesse Forbes, one of several attorneys representing the children, said the move will consolidate a number of lawsuits against opioid distributors, manufactures and the state Board of Pharmacy. He said Hutchinson's referral creates a better option for the cases.
"Otherwise a pathway forward is sort of unworkable," Forbes said. "We would have cases before all sorts of judges throughout the state and that's what the Mass Litigation Panel is for."
Forbes said the attorneys are hopeful the cases get their own pathway forward apart from the other opioid epidemic cases like those filed by cities and counties.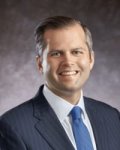 "These kids were born into this world with these problems and are going to spend the rest of their lives dealing with them and we're hopeful that we'll be able to achieve some justice that might help ease the things that they'll need and the care that they'll need," Forbes said.
Former U.S. Attorney Booth Goodwin, who also represents some of the children, applauded the move okayed by Hutchison.
"The quicker they receive justice, the better the outcomes we will see for these most innocent victims of the opioid epidemic," Goodwin said in a news release from the plaintiffs.
Forbes said they hope to one day secure damages that will help the children now and as the grow older.
"Some of them are of school age and they're seeing severe developmental delays and they may need extra care, extra medical treatment and extra things they need right now," Forbes said. "Obviously there is concern about things they may need in the future."