The top federal prosecutor in West Virginia's northern counties says a judge used her discretion in rejecting a plea deal for a couple accused of selling secrets of America's most sophisticated nuclear submarines.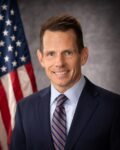 "It's rare for a judge to reject plea agreements, but not unheard of. And it is her prerogative, and we respect that," U.S. Attorney Bill Ihlenfeld said today on MetroNews' "Talkline."
U.S. District Judge Gina Groh of the Northern District of West Virginia last week concluded the proposed penalties were too light for the damage that could have been inflicted.
Before her were Jonathan and Diana Toebbe, accused of working together to place information about America's most sophisticated nuclear-powered vessels on memory cards, taking them to drop points hidden in mundane disguises like sandwiches or gum wrappers and asking for infusions of cryptocurrency from agents they believed represented a foreign power.
Jonathan Toebbe was accused 0f gathering, formatting and attempting to sell the sophisticated secrets and faced the possibility of more than 17 years incarceration under the plea agreement that wound up being rejected. His wife, who stood as a lookout, faced three years.
During the hearing, federal prosecutors and defense attorneys contended that the penalties proposed in the plea agreement were appropriate, but Groh wound up disagreeing.
Ihlenfeld said he respects that conclusion.
"She offered for the defendants to be able to withdraw their guilty pleas. They elected to do so, so we are back to square one. Trial has been scheduled for January the 17th, and we'll be ready to proceed with the trial at that time," Ihlenfeld said.
"There's also a possibility that a new agreement could be reached with these defendants, and so we are in communication with the attorneys for each of the defendants. If we can reach an agreement that the court approves, it could be resolved that way."
Jonathan Toebbe, 43, was a nuclear engineer for the Department of the Navy, assigned to the Naval Nuclear Propulsion Program. He had an active top secret/sensitive compartmented information security clearance through the federal government.
Diana Toebbe, 46, is accused of being his lookout for a series of dead drops of information. In exchange, the Toebbes had proposed receiving 51 packages totaling $5 million in cryptocurrency.
Their activity began in 2020 when the Toebbes reached out to a foreign country offering to sell U.S. submarine nuclear propulsion secrets. The foreign country remains unnamed, but its representatives turned the information over to the Federal Bureau of Investigation.
The Toebbes unknowingly worked with undercover FBI agents until they were arrested. The information in their possession was classified as confidential, according to court filings.
The first West Virginia incident occurred June 26, 2021, when Diana was the lookout for Jonathan for an exchange in Jefferson County. Investigators said when Jonathan Toebbe dropped off a computer memory card, it was placed inside a peanut butter sandwich.
The memory card also contained a typed message that included statements, "I hope your experts are very happy with the sample provided," and "I want our relationship to be very successful for us both."
Another drop off in Jefferson County occurred Oct. 9. 2021, when Toebbe left another memory card in a chewing gum package. Diana Toebbe again acted as a lookout.
Jonathan Toebbe pleaded guilty on Feb. 14 to one count of conspiracy to communicate restricted data. Other charges were dropped because of the plea agreement. Toebbe had faced as long as life in prison but, by pleading, assured he would only serve 12.5 to 17.5 years.
Four days after that plea, Diana Toebbe, 46, acknowledged guilty of conspiracy to communicate restricted data. That plea meant she faced up to three years in prison.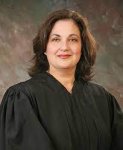 Judge Groh followed up her verbal order in the courtroom last week with a written order, again concluding that the plea agreements didn't measure up to how serious the consequences could have been.
Groh noted that she had been particularly influenced by a victim impact statement submitted by the Navy. The statement said, in part, that a "critical component of national defense has been irreparably compromised" and that the "breadth and depth of Mr. Toebbe's betrayal for personal gain is extraordinary."
"Although the Court generally honors plea agreements negotiated by the parties, the Court found the sentencing options available strikingly deficient in this case," the judge wrote.
"Indeed, for example, to limit this Court to imposing a sentence of no more than 36 months for an active participant in a conspiracy to communicate Restricted Data – an act that was apparently done for selfish and greedy reasons, but that could have easily caused great harm to the Navy, the United States, and even the world – the Court simply cannot accept these plea agreements."