MORGANTOWN, W.Va. – Members of the Mon-Metro Drug and Violent Crime Task Force intercepted a quantity of dangerous drugs that included a large quantity of "Rainbow Fentanyl," pressed into counterfeit prescription pills, according to authorities speaking at a Wednesday news conference in Morgantown.
U.S. Attorney for Northern West Virginia Bill Ihlenfeld said the task force learned of a package inbound to Morgantown from California.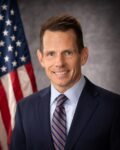 "Due to the intelligence that was developed and their quick action they were able to obtain a search warrant and seize a large quantity of methamphetamine, cocaine, powder fentanyl and fentanyl in pill form," Ilhenfeld said.
It's believed the shipment got its start in Mexico.
Ilhenfeld said the two cartels responsible- Sinaloa and the Jalisco New Generation are "very ruthless yet savvy." The groups use social media to distribute the dangerous as common prescription pills like Oxycodone, Adderall, Xanax (a popular benzodiazepine) and Percocet. The drugs are manufactured and pressed in an uncontrolled environment increasing the level of danger.
"We take pills for everything whether that's high blood pressure, cholesterol or we have a sore back," Ilhenfeld said. "So, the cartels have exploited the fact we are comfortable with taking pills and they have put this drug into pill form."
A search warrant was executed last week in Morgantown, which led to the recovery of a large batch of "rainbow fentanyl." This fentanyl has a colorful look and it resembles a deadly drug. @IhlenfeldWV discusses this with @HoppyKercheval. pic.twitter.com/DpcNwNWuMv

— MetroNews (@WVMetroNews) August 24, 2022
Ilhenfeld said the pills confiscated are very convincing counterfeits increasing the level of danger. Further, the drugs are manufactured and pressed without the benefit of a lab setting.
"The fentanyl that was seized in pill form was some of the best quality of pills we have seen," Ilhenfeld said. "In the past the pills seized might have crumbled a little bit or the stamp might not have been as crisp and that's not the case with these."
Mountaineer Fentanyl Education Task Force Co-Chair Azeem Khan said there is really no surprise the seizure happened within the first month of classes and before the official launch of the task force on Sept. 1.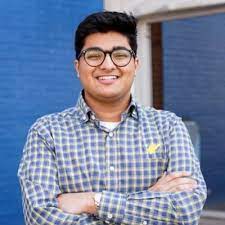 Behavior experts have told task force members education is the primary way to tackle the issue because experimentation is a human condition. With that in mind, Khan said their three point plan is to learn as much as possible about fentanyl, act to use available resources for protection and share the information with friends and family.
"Experimenting with drugs right now isn't like it was five years or 10 years ago," Khan said. "Because that risk right now is death and that risk is higher than ever been before because of the fentanyl being pressed into these pills."
Khan said key leaders in student government and the Mountaineer Maniacs are signed on to support the effort during the semester.
"We feel like this is a really special opportunity for our campus to come together and unite to address this problem. It's going to take all of us to give us a chance," Khan said.